Description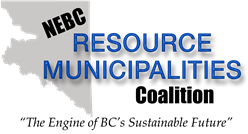 British Columbia is currently at the center of an important national debate about the future of responsible resource development and access to new markets. The federal and provincial governments are considering proposals for new LNG plants, new oil and natural gas pipelines and other resource developments. Join the NEBC Resource Municipalities Coalition at the 2016 Fall Forum and make your voice heard on these important questions!
The main objective of the Forum is to develop a framework for responsible resource development that will enable enduring prosperity for urban and rural resource communities, businesses and community organizations for present and future generations.
The 2016 Fall Forum will hear from industry, government, First Nations and community leaders about all aspects of resource development. Panel and keynote speakers will share perspectives that help define responsible resource development and how decisions can be made to achieve responsible resource development. As well the Forum will focus on future challenges and opportunities and will also profile 'best practices' from industry leaders.
Banquet Keynote Speaker Vancouver Sun Political Columnist Vaughn Palmer will set the scene for the next BC Election on May 9, 2017. The UNBC Cumulative Impacts Research Consortium (UNBC CIRC) will host a workshop on Tuesday November 29th, 2016 from 1pm to 4:30pm to get the Fall Forum started on the right track - CLICK HERE TO REGISTER FOR THIS WORKSHOP. Join us in Taylor and Fort St John for the Coalition 2016 Fall Forum Nov 29-Dec 01 and make your voice heard for action on these important questions.
This year's Forum will be hosted by the District of Taylor. Just minutes from Fort St John where the welcome reception and accommodations will be. There will be transportation provided between Fort St John and Taylor during the forum for anyone that required it.
Media passes are also available for members of the media free of charge. Please connect Jennifer Simpson at the City of Fort St John (250-794-3266) and a media package will be provided.
ACCOMODATIONS:
Pomeroy Hotel
11308 Alaska Road, Fort St John, BC
Group rate: $149 + tax
Please quote group code reservation - NEBC16
TRANSPORTATION:
Shuttle between Pomeroy and Taylor Community Center will be provided for those who require.
Enterprise has a Government Employee discount. They will also give a branch discount to anyone attending the Fall Forum that is not a government employee (please call Jennifer at 250-794-3266 to get details).
Schedule:

Nov 29: CIRC Workshop 1:00pm - 4:30pm (must register separately for this event) at Pomeroy Hotel
Registration opens 5:00pm at Pomeroy Hotel
Welcome Reception 6:00pm - 9:00pm at Pomeroy Hotel
Nov 30: Forum and Dinner 7:00am - 8:00pm in Taylor
Dec 1: Forum 7:00am - 2:00pm in Taylor