Description
The Future of Technology: AI + Blockchain
The Fintech Revolution is in full gear, and shows no signs of abating. Artificial Intelligence proved to be a lot more viable a disrupter than many imagined, and many are just coming to grips with the market opportunities presented by distributed ledger technologies, also known as Blockchain.
With the market for cryptocurrencies reaching far upwards of $USD 170 Billion, and major retailers from Amazon to Microsoft adopting the technology in major recent annoucements...what comes next? AI DAOs, Artificial Intelligence-based Decentralized Autonomous Organizations, combined, present the next stage in Fintech's evolution worldwide. This discussion will cover the rise of Cognitive Blockchains as tools, disruptors, and as value-creation opportunities at the cusp of today's wave of financial technology disruption.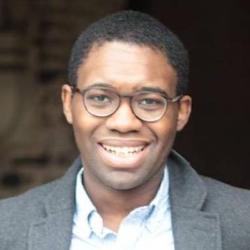 About The Future of Technology speaker, Yves Guillaume
Yves Guillaume, is a self-taught programmer as well as the founder of QGS Technologies Ltd., a London-based Insurance Technology startup that combines ArtificiaI Intelligence-driven Blockchain Apps (DAOs) and virtual reality technology to eliminate political risks to investment assets. He is a member of the Chartered Insurance Institute (UK), specialising in Lloyds Market political risk underwriting and reinsurance. Yves Guillaume is a guest lecturer at the Sauder School of Business at the University of British Columbia on Fintech, Distributed Ledger Technologies, and Artificial Intelligence. He is also the author of "Sustainable Finance: Investment Strategies for the Social and Environmental Purpose Investor", a book that covers investment management approaches to financing the transition towards a carbon-neutral global economy. Yves studied Political Science at the University of Toronto, and will be joining the Saïd Business School at Oxford as part of their Social Finance & Impact Investing programmes.