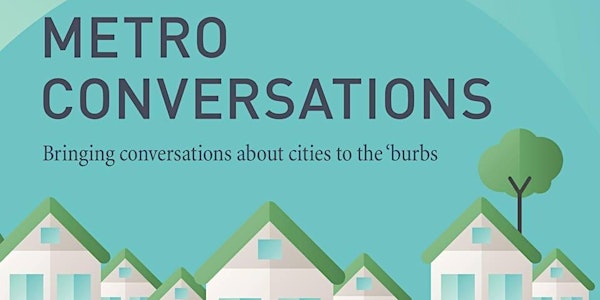 The Future of Transportation
When and where
Location
Anvil Centre 777 Columbia Street Room 417 New Westminster, BC V3M 1B6 Canada
Description
Elon Musk's bold vision of electric autonomous vehicles, cargo missions to Mars, and a network of high-speed underground Hyperloop tunnels promises a future free of traffic, free of drivers, and cities on Mars. Yet, what infrastructural and ethical considerations do cities and policymakers need to make to ensure that this transition is not only possible, but that nobody is left behind in this race to the future?
On Tuesday, February 27th, join us for the fifth Metro Conversation on the future of transportation. The event will take place in room 417 at the Anvil Center in New Westminster and will be a part of New West's Innovation Week! Doors open 6:30 pm and everyone is welcome. Seating is limited.
PANELISTS:
Mayor Jonathan X. Coté, City of New Westminster
First elected in 2005, Jonathan X. Coté served three terms on New Westminster City Council before being elected as Mayor in 2014. Jonathan resides in the city with his wife Alix and their three daughters Renee, Leah and Violet.
As the Mayor of New Westminster, Jonathan has earned a reputation as a strong leader around issues such as transportation, affordable housing and urban planning.
Jonathan represents New Westminster on several Metro Vancouver Committees. Currently he serves as Vice Chair of the Regional Planning Committee and as a member on the Housing Committee and the Zero Waste Committee. He is also a member of the TransLink Mayors' Council and serves as the Chair of the Joint Investment Plan Committee for Transportation.
---
Shazeen Tejani, Community Planner at the District of North Vancouver
Shazeen's work as a Junior Transportation Planner included planning and research projects, leading site-specific transportation studies and developing multi-modal networks for small-scale neighbourhoods and larger town-centre transportation implementation plans. Shazeen draws inspiration from planners and practitioners like Jamie Lerner, Janette Sadik-Khan, and Gil and Enrique Penalosa. Her goal is to keep working to integrate transportation and land use plans and to determine how best to use policy to manage emerging transportation trends. Understanding that many great opportunities exist to act pre-emptively, Shazeen strives to understand how small and large scale innovation in transportation has an impact on communities of all sizes.
---
Adrian Bell, Activate Planning (Principal)
Growing up and educated in the UK, Adrian worked in public and private sector transportation planning for nearly three decades. Now living in Vancouver, BC, he specializes in behaviour change, site-based travel plans, wayfinding and encouraging active transportation.
---
This is event is being held on the traditional and unceded lands of the Qiqéyt and Coast Salish peoples.