THE FUTURE OF WORKPLACE CENTRE

Thursday, 16 June 2016 from 12:15 PM to 1:30 PM (PDT)
Event Details
THE FUTURE OF WORKPLACE CENTRE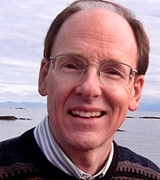 with Eric Hellman, Communications/Change Coach, and Director of the National Centre for Spirituality at Work


After 30 years as a non-profit group, providing hundreds of stimulating, provocative and inspiring speakers, discussions and conversations, our energy is dwindling. So we ask you: What is the future of Workplace Centre? Is it time to change into something new?
Please join us at our June meeting to share your stories of what the past has meant to you, and talk about the future.
Is the time for talking about Ethics & Spirituality at Work past... or do we need it now more than ever?

If there's a desire to grow something new, what's needed – and where will the energy come from?

What do YOU need in your work in regards to ethics, spirit and the skills needed to grow a "conscious business"? What role could 'Workplace Centre 2.0' play in this?
Join Chair Jim Evans, as well as current and former board members, past speakers, and other Breakfast & Lunch attendees as we explore the next steps for the Workplace Centre.
Our session will be facilitated by Eric Hellman, past member of the Workplace Centre Board and Director of the National Centre for Spirituality at Work.

About Our Facilitator:
Eric Hellman is a coach in communications and change. His newest work is called "conscious change": transforming the thinking behind our actions, to create change more effectively.
Experienced in many different fields, from computers, recycling & marketing to spirituality and health, his accomplishments include: ghostwriter of the bestselling book, Leadership from Within; co-coordinator of the UN Habitat Roundtable on Spirituality and Sustainability; co-founder of the "blue box" recycling program; and co-owner of a values-based small business.
Eric is also a Therapeutic Touch™ practitioner, student of A Course in Miracles, an avid photographer, and proud past Board member of Workplace Centre.
Click here for Eric's website


When & Where

Adler University
Room 700 - 1090 W Georgia St
Vancouver, BC V6E 4V2
Canada

Thursday, 16 June 2016 from 12:15 PM to 1:30 PM (PDT)
Add to my calendar
Organizer
Workplace Centre convenes conversations that deepen Spirit and Ethics in the workplace, and promotes their practical application in business and everyday life. We hold two meetings each month: Ethics for Breakfast, on the second Wednesday, and the Spirit at Work Luncheon on the third Thursday of the month. All meetings are open to the public. They are about 75 minutes long, presentation-and-discussion format, with speakers/topics that will help you keep ethics and spirituality alive in your work.
Email us or call 604-685-6560 for more information. You can also review our previous speakers & events, and any related speeches and presentations that have been posted by visitin www.WorkplaceCentre.org