Join us for a conversation between craft-based artists & designers, moderated by Isabelle Fish of Rue Pigalle.
About this event
Through glass, Chris Day comments on issues of race with narratives that range from complex inquiries to unflinching social vignettes. Day makes objects that are more than racially defined, reflecting multiple dimensions of identity and experience.
Karin Jones is a multidisciplinary artist with a background in jewellery. Her work examines the ways in which historical narratives shape our identities.
The commentary on current events by artists is often uncomfortable because of their ability to cut to the chase and observe in a way that few of us know how to do. Our conversation will certainly be enriching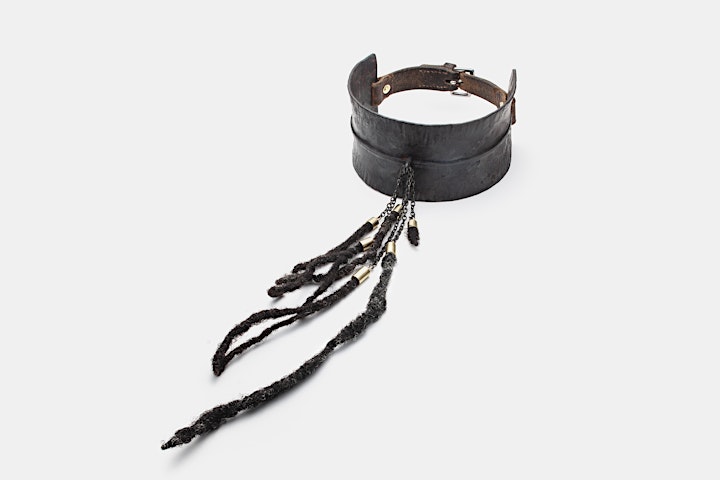 Dread, 2018 (detail) - Karin Jones
Steel (hand-forged), human hair, brass, leather (re-purposed horse tack), brass mount on wood panel
Image credit : Anthony McLean