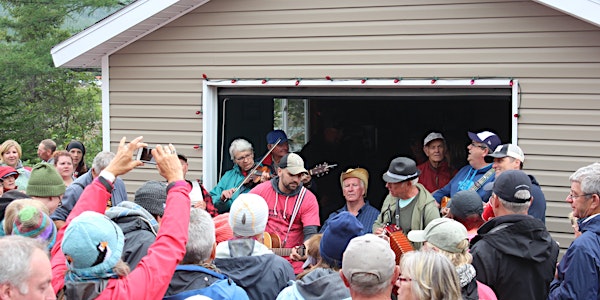 The Gathering 2019 Summer Mummer Shed Crawl
When and where
Location
Burlington Burlington, NL Canada
Refund Policy
Contact the organizer to request a refund.
Description
Make friends for life, hopping from local shed to local shed eatn' drinkin' and merryin!

Grab a guitar, some spoons, an ugly stick, and whatever else you can find and joing the crowd on Burlington's very own version of a 'pub crawl' - the annual Summer Mummer Shed Crawl. Visit some of the community iconic sheds and have a party at each one, all in one day. Filled with lots of music, laughter, and fun, this event is always a highlight.

Includes ground transportation between Sheds. BYOB.

THE GATHERING: Fire, Food & Music is a festival focused on celebrating the unique culture and cuisine of Newfoundland. Born as the inaugural event for a new non-profit organization BSM Manor, headed by comedian and fellow Newfoundland native, Shaun Majumder, and organized with Steady Entertainment and community leaders - this festival is a back to the elements experience, filled with culinary delights and intimate cooking and dining experiences, in celebration of all things Newfoundland.