Description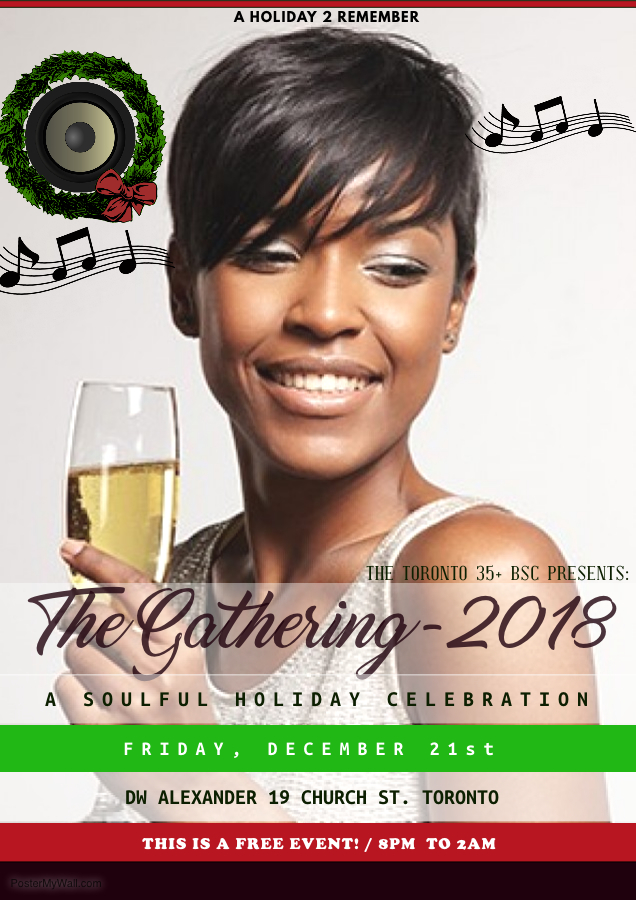 Follow us on IG @ torontobsc

On Friday, December 21st, The Toronto Social commUNITY will be holding its 2nd annual Holiday Celebration inside DW Alexander Speakeasy in Toronto. https://www.youtube.com/watch?v=Nr7XM1C1lzY.

Please come and join us for a Holiday Celebration is sure to lift your holiday spirits and present to you with an excellent opportunity to MEET and CONNECT with other GTA professionals in the spirit of UNITY and togetherness.

The Social will start at 8pm - Drinks, conversation, laughs, good food and background vibes to set the mood. At 10pm or so, the music will crank up and it's time to party.

THIS IS A FREE EVENT!

IN UNITY, WE THRIVE!

For general information please contact Paula @ 647.716.3963