The Gathering is a community building event where you can reconnect with friends and family and share your love of overlanding!
About this event
Camp!
Enjoy 2 nights of camping at the beautify Karyae Park in Clearview Township. Bring your rig and show off your kit while sharing what you've learned throughout your build experience and travels. Attendees will enjoy their own camping area with sites being roughly 20'x30'.
With a choice of 3 different camping locations, attendees can choose where they would love to call home for the weekend. Individual sites can't be reserved, but should you be traveling with a group of 3 or more rigs and wish to be close to each other please contact us at info@overlandnth.ca and we will do our best to accommodate your requests.
Toilets and hand washing stations are provided along with fire bowls and wood for warmth and comfort. Drinking water and showers are NOT provided so please come prepared. The event is happening rain or shine, be ready.
**Camping spots are reserved for campers and not vendors. Should you wish to be an exhibitor and sell your merchandise at the event please contact us at info@overlandnth.ca and a member of our team will be in touch!

Connect!
Throughout the event attendees will have the chance to engage with exhibitors in our expo alley. Learn about the latest products and services that will help with your build or next adventure.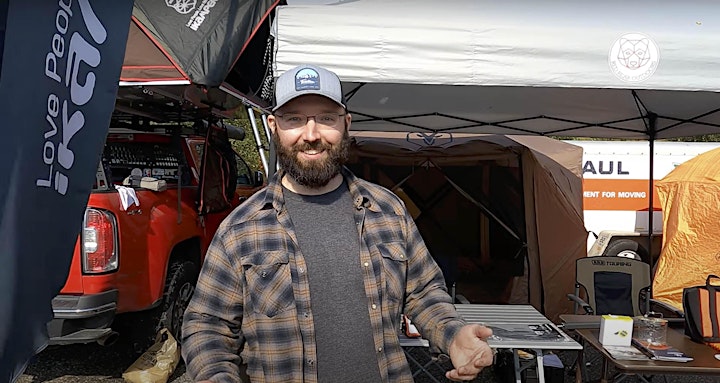 Drive!
There will be schedule drives throughout the weekend allowing attendees the opportunity to explore the local area. There will be a variety of drive options to allow for all skill and interest levels. We are happy to announce we will have an onsite test track available for attendees to test their gear!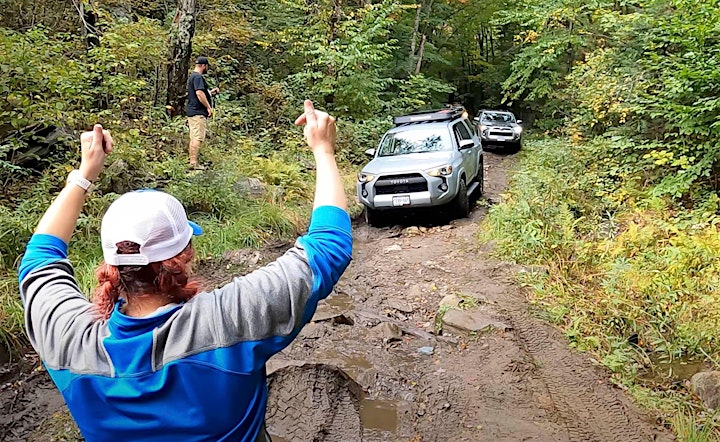 Learn!
Attendees will enjoy clinics throughout the weekend providing the opportunity to learn, contribute and engage as a community.
(Below is a sample of the clinics being offered and are subject to change)
• Trail Recovery
• Overlanding First Aid
• Wheeling on Ontario Trails
• Communications 101
• Essential Gear
• Stories from the Road
• How to Plan Your Build
• 12 volt Wiring for Beginners
• Tread Lightly
And more to come!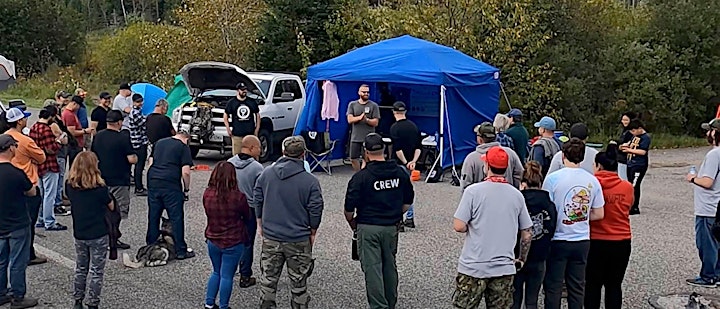 Laugh!
OverlandNTH is a family friendly event where kids and parents can enjoy riding bikes, playing at the playground, or enjoying lawn games. We have teamed up with Speaking of Wilderness again where kids, big and little, can meet and learn about wildlife found here in beautiful Ontario.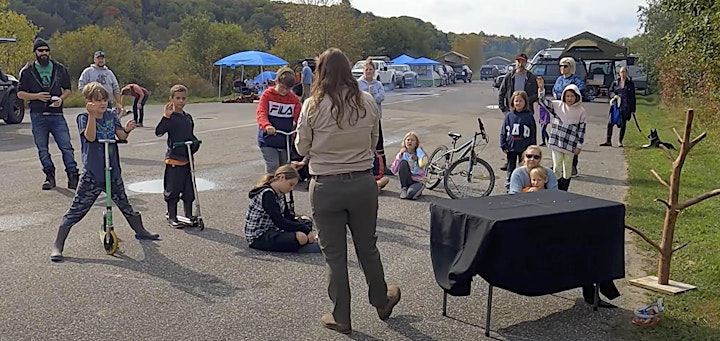 Jam!
Live entertainment is a core component to any OverlandNTH experience!
Friday will once again feature firesides jams and local solo acoustic acts at the main stage. On Saturday night the talented Honeyrunners will be performing and will be joined by other great local talents!
Come prepared to enjoy some sweet soulful sounds with the perfect backdrop at beautiful Karyae Park!
Feast!
At our spring OverlandNTH Gathering we are very pleased to announce an authentic Greek Feast that is included in your ticket purchase.
The Saturday night meal includes lamb, chicken, and pork roasted over an open pit fire. Feel free to check out the experience behind the grill throughout the day on Saturday.
Coffee and baked goods are also included on Saturday and Sunday mornings.