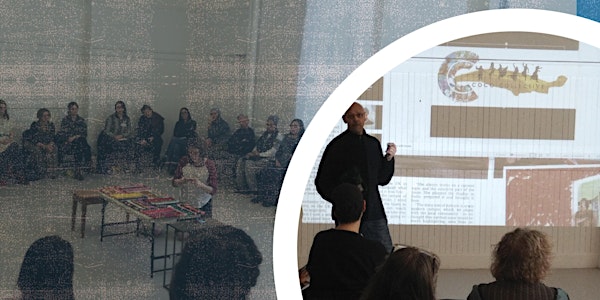 The Gathering Divergence Multi-Arts Festival & Conference Spring 2022
The festival and conference will feature panels, performances, literary readings, online visual arts and workshops.
Refund Policy
Contact the organizer to request a refund.
About this event
Dates: May 10 – May 13, 2022
Tuesday, May 10 & Thursday, May 12 via Zoom
Friday, May 13 in-person at Small World Music Centre with live stream!
Address: Artscape Youngplace, 180 Shaw St, Toronto, ON M6J 2W5
Covid protocols: People attending the events still need proof of vaccination or negative test within 24 hrs before the event. Masks are recommended in Artscape common areas. No food or drink in common areas and hallway.
-------------------------------------------------------------------
THE GATHERING DIVERGENCE MULTI-ARTS FESTIVAL AND CONFERENCE has been a powerful, positive and supportive convening of arts practitioners geared towards sharing strategies in the engagement of indigenous, racialized, deaf, disabled and mad, women and other historically - marginalized artists and communities. This year, Gathering Divergence Multi-Arts Festival & Conference SPRING 2022 | Moulding The Future: Rethinking Strategies for the Arts Sector Now will address emergent ways of rethinking the sector as we emerge out of the pandemic, focusing on the responsibility of the sector to strategize, implement supportive systems that benefit IBPOC artists / organizations and the Arts Sector at large.
The festival / conference focused on varying topics within the Arts sector grounded in the transformative change through a cross-sectoral understanding of Equity, Diversity and Inclusivity. Through panels, workshops, and showcases encouraging divergence across arts practices, collaboration and professional development shaped within the sensibilities of art making and networking of IBPOC artists and organizations.
Why Divergence? We are curious about the intersection of thought, conversation and performance. The Gathering Divergence Multi Arts Festival and Conference is envisioned as a space to gather, diverge with diversity and intersect on the many aspects of the performing arts and the Arts sector. The festival and conference invites participants from across the world and the Canadian arts sector investigating intersections of artistic / organizational practices grounded in EDIP (Equity, Diversity, Inclusivity towards Pluralism) Divergence is a key component of critical thinking.
A varied offering over 3 days, the festival and conference will feature performances, literary readings, online visual arts and creative investigations from diverse practices. A publication session on an Anthology of Visioning Canadian Cultural Transformation: Thoughts from Artists / Arts Workers / Organizations in the Canadian Arts Ecology continues the conversation on the need for sectoral change centering the voice of IBPOC visionaries for the Arts sectors future. Featured articles (previously published / written) will complement articles from invited contributors from all performing arts and visual arts disciplines, digital / media arts and arts administration.
The full schedule is available here.
-------------------------------------------------------------------
As you know we have been fundraising for both — our last Gathering Divergence in December 2021 and for our upcoming Gathering Divergence in May 2022. Help us showcase more IBPOC artists and arts administrators by contributing today!
-------------------------------------------------------------------
CPAMO is supported by the Canada Council for the Arts, Canadian Heritage, Ontario Arts Council, Toronto Arts Council, English Testing Canada, Barrett and Welsh, and LeSageArts Management.