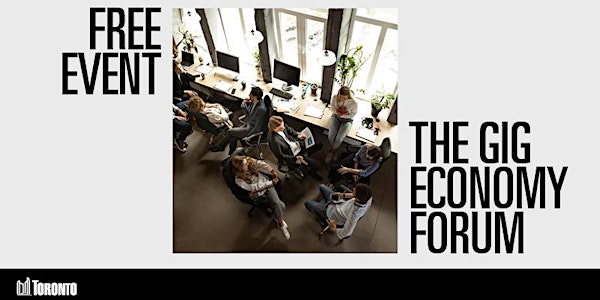 The Gig Economy: Making It Work for Businesses and Workers Alike
The City of Toronto presents a forum about the highs and lows of the gig economy and protecting gig workers.
About this event
The City of Toronto and the Intergovernmental Committee for Economic and Labour Force Development (ICE) invite you to an informational forum about the highs and lows of the gig economy and what policy changes could be made to protect gig workers while providing the flexibility businesses need to succeed.
The session will kick off with a presentation by Deloitte Canada's Evelyn Paul, who will provide an overview of the ICE-commissioned research "The Gig Economy and its Effects on Racialized and Immigrant Populations in Toronto," followed by a panel of experts including PhD candidate Laura Lam, gig worker and Gig Workers United CUPW president Jennifer Scott, and employment and labour lawyer James LeNoury.
If you require accommodation, please notify us by email at least 4 weeks before the event date at enterprisetoronto@toronto.ca. To cancel the accommodation, we require 5 business days' notice before the event date.