by LEONARD DAVID STONE WORLD PREMIERE PRESENTATION, PROUDLY PRESENTED BY BETH ISRAEL SYNAGOGUE
About this event
by LEONARD DAVID STONE
WORLD PREMIERE PRESENTATION, PROUDLY PRESENTED BY BETH ISRAEL SYNAGOGUE
Frida Blume, a German Jew slaughtered at the Treblinka concentration camp, and Karl Blix, a Nazi soldier harbouring an unthinkable secret and responsible for the termination of hundreds of Jews, find themselves forced to share the same space after their deaths, where transformation from life to spirit occurs...
This event listing is for online/virtual tickets only
*** NOTE to mobile device users: for an optimal buying experience, please use a desktop or laptop computer. Mobile device users will be assigned the "best available" seats, rather than being able to select specific seats themselves.
For in person tickets, go to: https://www.eventbrite.ca/e/the-girl-from-treblinka-in-person-tickets-272904874827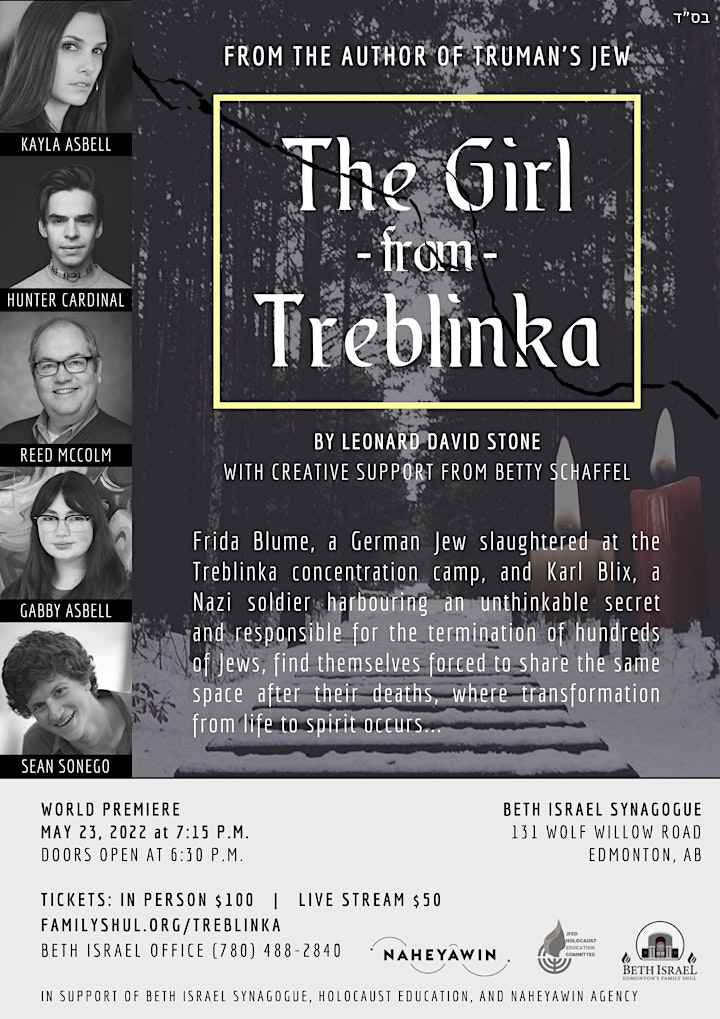 Date and time
Location
Refund policy