Sales Have Ended
Registrations are closed
http://www.doitindurham.biz
Sales Have Ended
Registrations are closed
http://www.doitindurham.biz
Description
This workshop is a roadmap to running your digital world for free!
In the digital economy, working with computers is a necessary part of business reality. Unfortunately, between the cost of computers and the increasing costs of software, it can be prohibitively expensive for new businesses to automate systems and safely share information between members of the team. Fortunately, Google has an entire suite of software available at no cost to users. The trick is finding out what's there, how to set it up, and how to manage workflow using these resources. In this workshop, we'll take a look at the essential Google toolkits for businesses and learn how to put them to work for your small business, whether you're a solo entrepreneur or working with a team. Managing your digital world has never been so accessible…or affordable.
About the Presenter: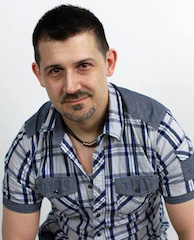 SMB Web Services is a full-service internet marketing service and consultancy based in Whitby, Ontario. Based on over 20 years of internet marketing training and experience, SMB provides solutions from website design and installation to social media marketing, PPC advertising, SEO and SEM administration and oversight, and strategic public relations. Providing training, project management, change management, lean process analysis, and executive management rounds out SMB's service profile, giving small to medium businesses a complete marketing and management system unavailable from any other small provider in the Durham Region.