"Remembering Gouzenko-The Struggle to Honour a Cold War Hero"-Perley Rideau Lifelong Learning presents a lecture from author Andrew Kavchak
About this event
Three days after the Japanese surrendered and formally ended the Second World War, Igor Gouzenko, a cipher clerk working in military intelligence, walked out of the Soviet Embassy in Ottawa. Gouzenko exposed a Soviet spy network that had penetrated the Canadian government and the Manhattan Project.
The repercussions were significant, and just as the world thought that peace was at hand, a new "Cold War" came to dominate international relations. This presentation will discuss this first significant international incident of the Cold War, the drama of Gouzenko's attempt to warn the West, the reaction of the Canadian government and our closest allies, the Royal Commission of Inquiry, the spy trials, and the efforts to commemorate Gouzenko with two historic plaques in Ottawa.
Andrew Kavchak is a retired civll servant who holds a law degree from Osgoode Hall Law School and an M.A. in political science from Carleton University. He is an amateur historian who spent over four years lobbying for the recognition of the Gouzenko Affair as an event of national historic significance which led to the unveiling of federal and municipal plaques in Ottawa in 2003 and 2004. He is the author of "Remembering Gouzenko - The Struggle to Honour a Cold War Hero" (Link to purchase online). Copies of the book will be available for sale after the event.
Andrew is pictured standing with the two eldest daughters of Igor and Svetlana Gouzenko at the unveiling of the federal plaque in 2004 (beside the municipal plaque which was unveiled a year earlier). The plaques are located across the street from the apartment building where the Gouzenkos lived at the time of their 1945 defection.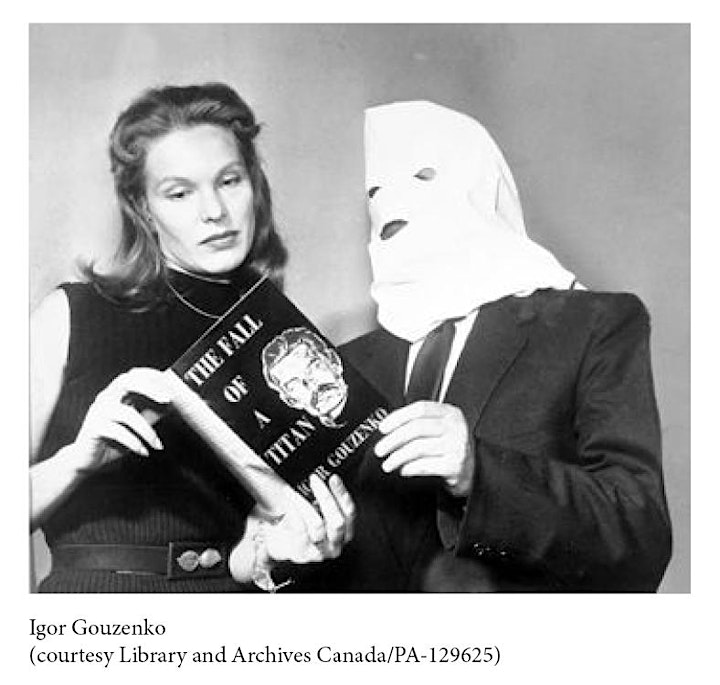 Organizer of The Gouzenko Affair - The Start of the Cold War
Built on the philosophy that learning has no age limit, the Perley Rideau Lifelong Learning Program offers in-person classes in a welcoming, collaborative learning environment. Participants have the opportunity to stay active, to learn from expert instructors and to connect with others who share common interests. Courses are open to anyone with a passion for learning, including volunteers, residents of the Perley Rideau, tenants, family and all members of the Ottawa community.
Courses are held in existing facilities at the Perley and Rideau Veterans' Health Centre. Located in the Alta Vista community, the Perley Rideau is the ideal location to build an active and supportive learning environment. The centre is in many ways a village, offering apartments for independent seniors, long-term resident care, fully-equipped ceramic art and painting studios, spacious meeting rooms, a cafeteria, a pharmacy, an art gallery and more. Parking will be validated for registered participants. Caregivers who accompany participants will be admitted for free.
Perley Rideau Lifelong Learning is made possible thanks for the generous support from the Centre for Aging and Brain Health Innovation's (CABHI) SPARK program.