VANCOUVER'S FIRST EVER VINTAGE EXPO 21
About this event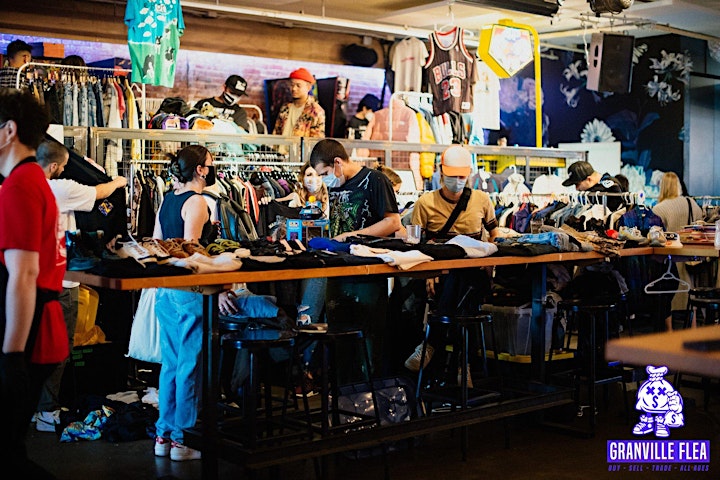 The Granville Flea - VINTAGE EXPO 21 - INDOOR/OUTDOOR - ALL AGES WELCOME!
Granville Flea returns with its BIGGEST FLEA OF 2021 for the best in vintage streetwear market place! BUY-SELL-TRADE the best in consignment goods, toys, collectables, new items with amazing food vendors ⬅ 20 MASSIVE VENDORS!
SUNDAY AUGUST 22, 2021 - The Beaumont Studios
316 W 5TH AVE, VANCOUVER BC - 5 MIN WALK FROM OLYMPIC VILLAGE/BROADWAY SKYTRAIN STATIONS
FOOD FROM DOWNLOW CHICKEN - POP UP
Only $6 to get access to some of the best stores/vendors in all of Vancouver! Prizes - Door Raffles <-- Hosted by JUNK and sounds provided by TableTutors plus special guest FLIPOUT + DJ Showcase from DJ Floetic & Rashad Rawkus!
Flea vendors - Clothing/Toys/Shoe Vendors
@Vintagefindsvancity
@_gotitforcheap
@Fasinfrank
@thearchivebc
@goneagainvintage
@bigclosetvintage
@okanaganvintage
@clothingvam
@jennyfromtheblock_xx
@crownthequeens.shop
@retrogravybc
@slickthreadsbro
@moonbasevintage
@whatsgood_vintage
@highoffnostalgia
@coelscapsule
@bin_divers_vintage
@seekonapparel
@dlchicken
@tabletutors
#granvilleflea
Follow 👉🏼 @granvilleflea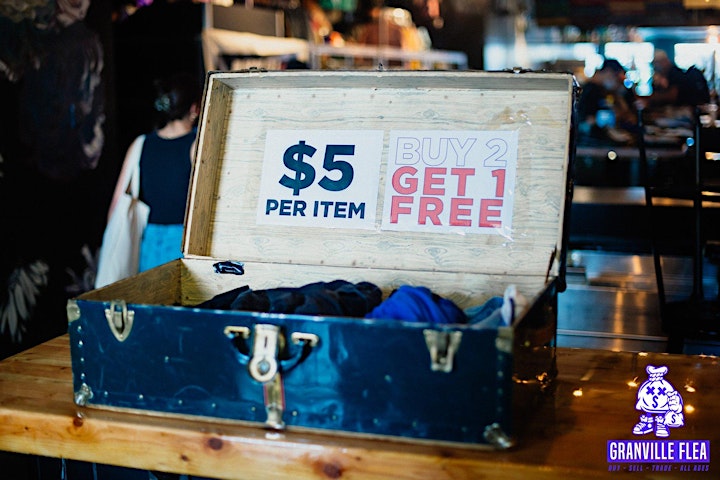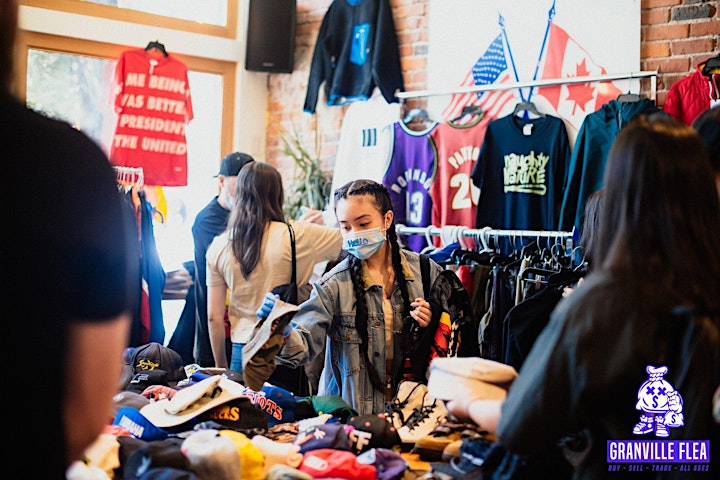 Please do not come if you dont feel well. / Please wash hands. / Please stay 2 meters from everyone. / Please no trying on clothes.
Website: granvilleflea.ca
Doors will open Sunday Augusut 22 from 10:00 am to 6PM | For any information please email contact@hidexseek.com