Description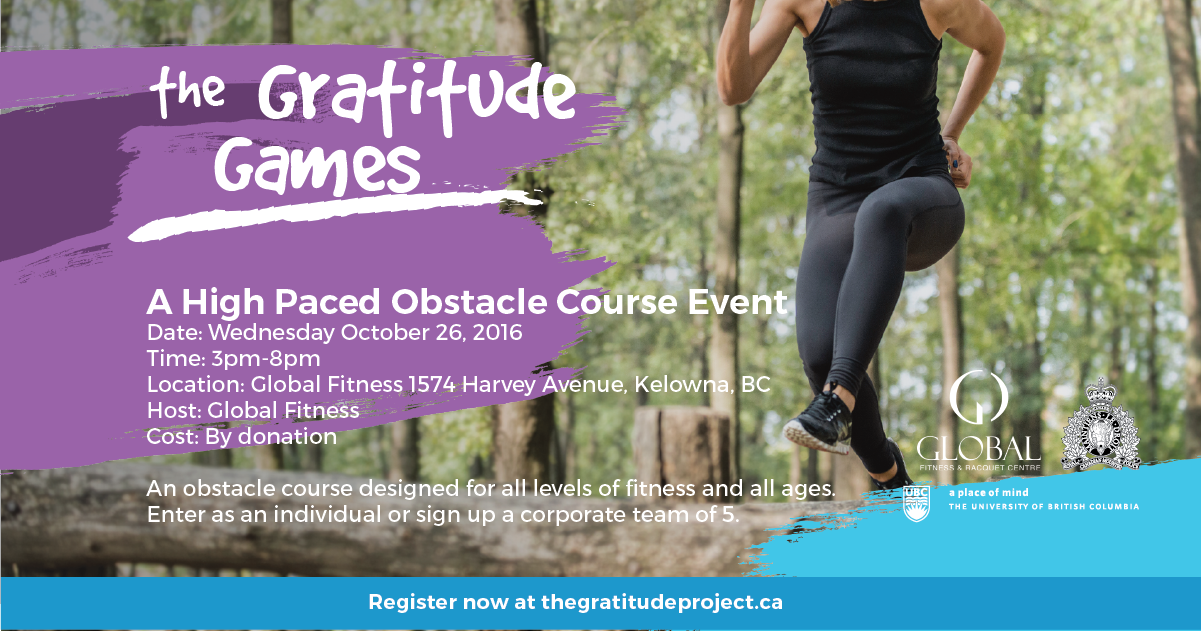 An event organized for Kelowna residents to show their gratitude for our RCMP and everything they do to keep us safe. In order to be an RCMP you must be very healthy and be able to pass a very rigorous physical challenge called the PARE (Physical Abilities Requirement Evaluation). The PARE includes an obstacle course, push pull and weight carry.
The Gratitude Games will be an obstacle course designed for all levels of fitness and all ages.
Enter as an individual below.

or

TEAM: Sign up a corporate team of 5 by emailing info@GlobalFitnessKelowna.com
Email your Team Name & everyone on your team.
For the month of October to show our gratitude non members registered for this challenge will receive a discount drop in ($5.00 ) to come out and prepare for the challenge at Global Fitness.
Prizes:
Individual – Top scores will be entered to win 1st Prize – 6 month membership
2nd Prize – 3 month membership
3rd Prize – 1 month membership
Teams of 5 - Top scores will be entered to win 1st Prize – 6 month membership
2nd Prize – 3 month membership
3rd Prize – 1 month membership
Hosted in partnership with UBC