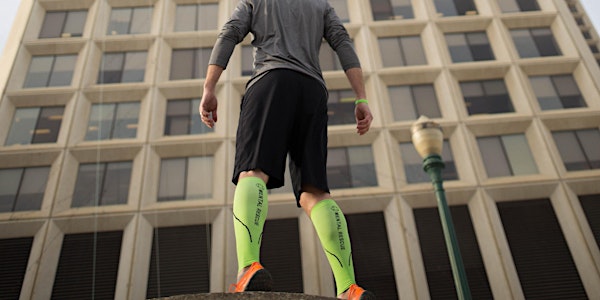 The Great Stair Climb 2017
When and where
Location
ATB Place (Telus Tower) Edmonton, AB T5J Canada
Description
Mental Rescue Society is proud to announce their 2nd annual Great Stair Climb. Presented by Global, this event will surely top the last. Participants will challenge themselves mentally and physically by climbing stairs in support of Mental Health. Some will climb for as long as they can, while others may go the distance and complete the full 24 hours. The event is to support Momentum, a walk-in counselling clinic which provides a pay-what-you can fee structure. It's a valuable service that needs our support, and we hope you can join us!
Lets take this challenge "one stair at a time," much like how those living with mental illness cope "one day at a time."
This event was created to help build a community of people that supports, encourages, and motivates those dealing with mental and physical struggles. We are all touched by someone in our lives that has gone down or is going down the road of darkness. These stairs represent the pain, loneliness, fear, that embodies these mental illnesses. We want to show that with proper treatments, preparations and supports, no stair is to tough to climb. Together we can make a difference in someones life,
Register Now!!