THE GURDJIEFF TEACHINGS commonly referred to as THE WORK describes people's daily lives as completely mechanical, conducted asleep.
About this event
FREE Introduction Class (Zoom)
With Edward Fanaberia - 45 years teaching The Work assisted by Oliver Sulivan and Cole Turner.
"mindfullness+!!!"
THE GURDJIEFF TEACHINGS commonly referred to as THE WORK describes people's daily lives as completely mechanical, conducted asleep. Gurdjieff's intent, as with MINDFULLNESS, was literally to aid in one's awakening. When man begins to be attentive to his mode of functioning, he realizes that he is not master of himself, that his desires, his thoughts, his acts can be contradictory or conflicting. He does not think but something thinks for him. He does not act but something acts through him. He does not create but something is created through him.
THURSDAY, OCTOBER 14, 2021
TIME : From 7 to 8:30 PM
TOPICS COVERED :
- Attention and focus development exercises
- Intentional listening; Theme work
- Objective self observational skill tool practice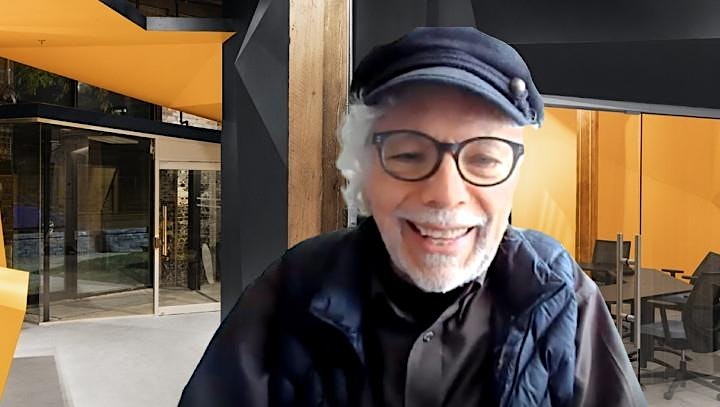 EDWARD FANABERIA has been TEACHING the GURDJIEFF WORK for over 45 years. After university studies, he went to India to study with Muktanada, The Mother (in Pondicherry), Neem Karoli Baba (teacher of Ram Dass) and other spiritual figures of the time. He then went to England to study and work with JOHN G. BENNETT (appointed by Gurdjieff as his representative) full time in his school and subsequently was selected as a member of the board of directors of The Claymont Society for Continuous Education, the North American 4th way (Gurdjieff Work) school established by Mr. Bennett in West Virginia.
----------------------------
* If you want to continue after this FREE classe :
Dates of the next classes : THURSDAYS OCT. 21, 28th / NOVE 4 and, 11, 2021. Total cost: $60. For more details : gurdjieffmontreal@gmail.com
Organizer of THE GURDJIEFF TEACHINGS : FREE INTRODUCTION CLASS With Edward Fanaberia
Le Réseau Vox Populi  agit depuis plus de 20 ans comme producteur et diffuseur dans le domaine du ressourcement et du mieux-être au Québec. Il est à l'origine depuis décembre 2014 de la création de la station radiophonique : Radio Mieux-Être. Le Réseau Vox Populi s'est donné pour mission d'offrir son concours à ddifférents intervenants, auteurs et conférenciers connus ou en voie de l'être en mettant en évidence leur talent et leur créativité afin d'en faire bénéficier la communauté. Il a entre autres invité certaines figures marquantes, telles que Deepak Chopra, Dr Wayne Dyer, Dan Millman, James Redfield, Gregg Braden et Don Miguel Ruiz, Dr Patch Adams, Deva Premal, Neale Donald Walsch ainsi que plusieurs auteurs et conférenciers de la scène francophone (Québec, France, Suisse et Belgique). http://voxpopuli.tv
Vox Populi Network is constantly on the lookout for new ideas, and works to provide a range of famous writers, artists, therapists of avant-garde, international guests and scholars from all backgrounds. In their own way, these speakers, healers and artists expose a diversity of views in the realms of psychology, philosophy, spirituality, health, knowledge of cultures and social action. These events are intended to echo several key life-defining questions about the meaning and purpose of life and our role in today's world.