The Harmonics of Healing

Friday, February 3, 2012 at 7:00 PM

-

Saturday, February 4, 2012 at 5:00 PM (PST)
Event Details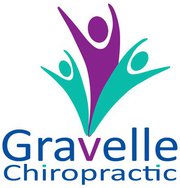 Harmonics of Healing
"Holiday Special"
A Retreat for Women to Rest, Reflect, Revive
Friday Evening, February 3rd, 2012   7:00 PM – 10:00 PM
&
Saturday, February 4th, 2012    9:00 AM – 5:00 PM
Windermere Manor, London Ontario
Give the gift of healing this holiday season! This rejuvenating retreat for women, led by 8 experts in the healing arts, will set the tone for 2012 with enlightening keynote speakers and seminars that will help you embrace your inner healing wisdom. At this event you will:

Gain a greater understanding of your energy and the energy around you.

Revive your inner self.

Enhance your inner connection.

Seize and recognize your strengths.

Appreciate the ability to manifest intention.

Create change and understand the power of choice.

Become aware of infinite potential.

Confidently venture

into the land of possibilities.
On Friday evening, the enchanting Las Chicas Latin drumming ensemble will help us connect, celebrate, and lead us into an inspirational sound healing experience.
Only $197.00 + HST per person
Register before January 5, 2012 – and Bring a Friend for FREE!
Plus…when you register by December 21st, you'll receive our
Holiday Bonus Gift Valued at $400!
Ask your sister, your best friend or your mom to join you – what a wonderful holiday healing gift for the New Year!
OPTIONAL ACCOMODATIONS 
Accommodations at Windermere Manor
We've secured a fabulous rate of only $89 at Windermere Manor so you can stay on site Friday night.  Plus, this rate includes dinner and breakfast for 2!  Call the Manor directly at 519.858.1414. But hurry! Reservations required by January 3, 2012 or until rooms are filled. Be sure to mention "Gravelle Wellness Retreat" to qualify for this rate.
8 Experts in the Healing Arts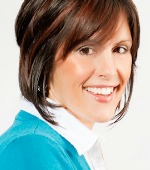 Dr. Laura Gravelle
Family Chiropractor
For the past 10 years, Dr. Gravelle has enjoyed seeing the benefits of what a connected life can be like. She practices a light force adjusting style that is suitable for all ages and is known for her work with infants, children, and pregnancy…and believes there is no better way to start life than with a clear nerve system. She has 3 young sons and manages to balance home, work, and life. Gravelle Family Chiropractic & Wellness Centre is located at 204 Oxford Street West, London.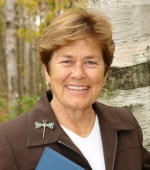 Lynne St. Jacques
A retired secondary school teacher and guidance counsellor, Lynne was introduced to the healing power of horses in 2007 and recognized that combining this modality with her counselling and coaching skills would enhance her ability to serve her clients. In 2010, she trained with Leigh Shambo and Kathleen Barry Ingram at HEAL in Chehalis, Washington and graduated as an Equine Facilitated Learning Specialist. Lynne's practice consists of private individual counselling and facilitation of workshops, both using the wisdom of horses. She lives on her farm just west of London and is the owner of Heartwood Equine Connections along with 3 amazing horses, Bonny Clare, Dancer, and Samantha.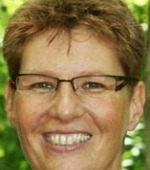 Sabine Hildebrandt
Certified Access Consciousness Facilitator, Life Coach
Facilitating people in Europe and Canada for 20+ years in the field of consciousness and personal growth, Sabine has an extensive awareness of where people are cutting themselves off from their own awareness, power, and potency. With her specialized training (including NLP, Kinesiology, Facilitator of The Transformation Game, Transformation Therapy, Teachings of the Essenes and training, while living and studying for 4 years in the Findhorn Foundation, and Access Consciousness™) she has gathered an eclectic tool kit to support people to get back into the "driver's seat" of their lives. Her focus is to inspire a world of wonder and consciousness where people discover what else is possible. www.synergy-in-motion.info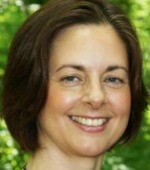 Juna Guetter

Certified Access Consciousness Facilitator, Life Coach

Inspiring individuals and groups for 20+ years, in the field of conscious fitness and personal empowerment, Juna guides people into greater joy, ease, and communion with their bodies and their lives. Having studied various techniques, such as Reflexology, NLP, Landmark Education, Nia™ (Black Belt), EFT, and Access Consciousness™, Juna has a well-rounded approach that invites people into the greatness of who they truly are. Juna works as a certified Access Consciousness Facilitator and Body Coach, training individuals and groups. She loves it when her work takes her to other countries…so far Costa Rica, Germany, and the US!  www.synergy-in-motion.info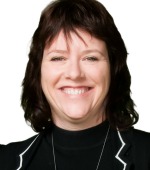 Beth Sutherland
Empowerment Coach
Beth started coaching in 1988 with Neuro-Linguistic Programming (NLP) while pursuing a technology sales career.  She continued her studies to enhance her knowledge of how the brain works, and the body/mind/spirit connection.  Her passion became her career in 2006 and as a certified Self Empowerment Technology Provider, Quantum Healing Practitioner, and Medical Intuitive, Beth empowers others to eliminate fears or challenges, and make permanent changes.  Assisting people globally, she has created "Success Formulas" for common issues such as weight, image, money, fertility and health.  Achieve your goals by aligning your thoughts with the energy to succeed!  Expect Profound Change! www.bethsutherlandempowermentcoach.com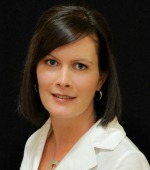 Vanessa Case
Registered Holistic Nutritionist
As a previous sufferer of IBS, and Crohn's Disease, Vanessa began to explore natural nutrition practices and holistic therapies and discovered the root cause to her health struggles. Once she allowed her body the opportunity to heal itself, the symptoms began to disappear and her energy, vitality, and zest for life were no longer a thing of the past.  She knew she had to find a way to help others achieve the same level of health.  Today, Vanessa is a Registered Holistic Nutritionist and the proud owner of Our Natural Connection where she helps people overcome their own health struggles everyday through the power of nutrition, detoxification, and respecting the body, mind, spirit connection.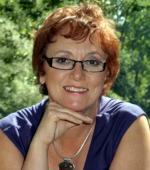 Cathy Brown-Swanton
Certified Reflexologist
As Cathy lived through the stress of trying to be "everything to everyone" – a daughter, sister, mother, wife, corporate manager, caregiver, and volunteer.  "After my third corporate restructuring, I knew I had to make some drastic changes for my own health and that of my family," says Cathy.  She transformed her over-scheduled, over-stressed life and pursued her newfound passion for de-stressing and self healing.   Through extensive research and education, including obtaining certification as a Reflexologist, an authorized cold laser technician with Theralase, an ionic foot bath specialist with Ion Cleanse, a student of reiki and healing touch and an aromatherapy hot stone therapist, Cathy created the Studio Wellness Clinic. She prides herself on SWC being a haven of tranquility with a focus for healing and balancing the mind and body.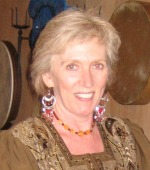 Jocelyn Drainie
Percussionist, Certified Shiatsu Therapist, Sound Practitioner
Jocelyn runs bi-monthly Rhythm & Sound Circles in London and surrounding areas. She facilitates drum circles for private groups, social service agencies (Wellspring), schools, churches and professional organizations. She has also used sound to facilitate grief work, palliative care, and stress management. Jocelyn, a self taught multi-instramentalist, plays congas, djembe, didgeridoo, Hang. Her all-women's percussion ensemble, Las Chicas, performs for conferences, yoga and wellness retreats, special occasions and celebrations. Their CD "Dance The Drum – Rhythms To Move You" is available through Jocelyn Drainie and itunes.
Space is Limited!
Register today and take advantage of our Bring a Friend Free!
Plus…get your Fabulous Holiday Bonus Gift
valued at over $400…but only until December 21st!
When & Where

University of Western Ontario
200 Collip Cir
London, ON N6G 4L4
Canada

Friday, February 3, 2012 at 7:00 PM

-

Saturday, February 4, 2012 at 5:00 PM (PST)
Add to my calendar
Organizer
We Welcome you at this event!