An evening of meeting & connecting with very heart centered peeps in the Health / Wellness & Fitness industries. SMILING FACES AGAIN :)
About this event
Well isn't this exciting? We can all get together again and see all the smiling faces that we all have been missing over the past year!!
EntrepreneurFit "for the Mind, Body, Business & Soul" is hosting a free evening event at Common Bond Calgary to bring together all those that are in the Health / Wellness & Fitness industry to come see what all the hype is all about with the new revolutionary platform EntrepreneurFit (eFit) has put together.
This event is also for us all to connect, lock arms, collaborate and share what we all do.
Checkout the vid below, Make Sure to RSVP as there will be limited room, bring your peeps and bring all them awesome SMILES!!!
Might be some really awesome Door Prizes.... Jus Sayin ;)
Chris Chobotiuk's Digital Business Card & Contact Info EntrepreneurFit Founder - CLICK HERE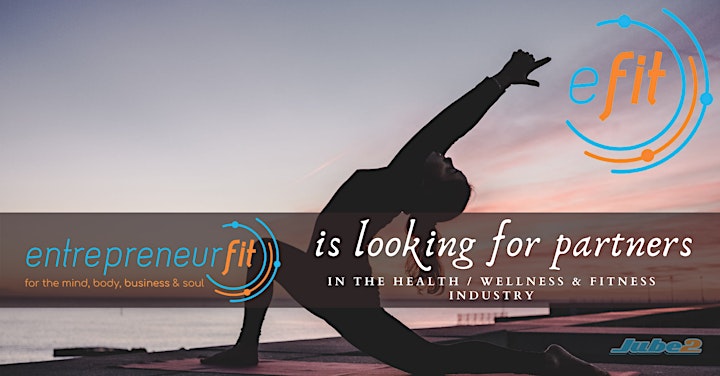 Organizer of The Health / Wellness & Fitness Meet n Greet Event
Jube2 has weekly events that feature one of our TOP VETTED partners that offer their services to all Entrepreneurs, Startups & Established Business Owners across Canada all at an exclusive discounted rate to all Jube2 members & Jube2 partners.
You will also get a very quick demo on how Jube2 works and see how so many businesses are saving thousands of dollars in their Business & Life all in one place.
To see how Jube2 works, please visit www.jube2.com to see our explainer vids or CLICK HERE to go straight to the explainer video