The Heart of a Good Thing - New Edition - Offical Launch - Nov 13 @ 2pm
Do you long for more - more love, hope, and healing in relationship? The Heart of a Good Thing is your roadmap to New Beginnings!
About this event
Do you ever wonder why relationship and marriage concerns seem to have skyrocketed?
In your own heart, do you long for more in your relationship with self and others?
Do you long to see the legacy of relationships and marriages reflect more of what God intended?
Relationship is our best Currency. Relationship is our greatest need. It is also our greatest witness, testimony and evangelism. Yet without the awareness and skills necessary, we are more apt to attract less of what we need or destroy what we have.
Many relationships will survive and thrive, if inner healing is prioritized.
"I wish I did this sooner." This is often the voice I hear from many, who for years, lived in silence about what matters most to the heart. Taboo, self-judgement, perceived judgement from others, or a lack of spiritual and cultural permission had been the long-standing barriers to addressing vulnerable matters of the heart.
I wrote this book because I am passionate about supporting you to experience more of what you desire and deserve, through inner healing and Bold Love. Think about this book in part, as God showing up intentionally for you, and you meeting His love through the heart of the psychotherapist in me.
The Heart of a Good Thing - new edition - is filled with therapeutic tools, relationship revelation and practical steps that is sure to guide you into New Beginnings of Bold Love. It outlines the destructive patterns of history, how this has often affected our choices in relationship, the importance of inner healing, and practical steps to access more of the relationship you deserve with self, others, and in marriage. The Heart of a Good Thing is written from a Christian perspective, while the awareness, healing, and new beginnings it invites you to experience is applicable to everyone.
One Moment at a Time. One Relationship at a Time. One Marriage at a Time. One Generation at a time - It is Possible to heal and restore a good and healthy legacy of relationship and marriage.
It will be an honour to have you join me on Saturday Oct 23 @ 2pm for an life changing moment. The Launch of The Heart of a Good Thing - New Edition.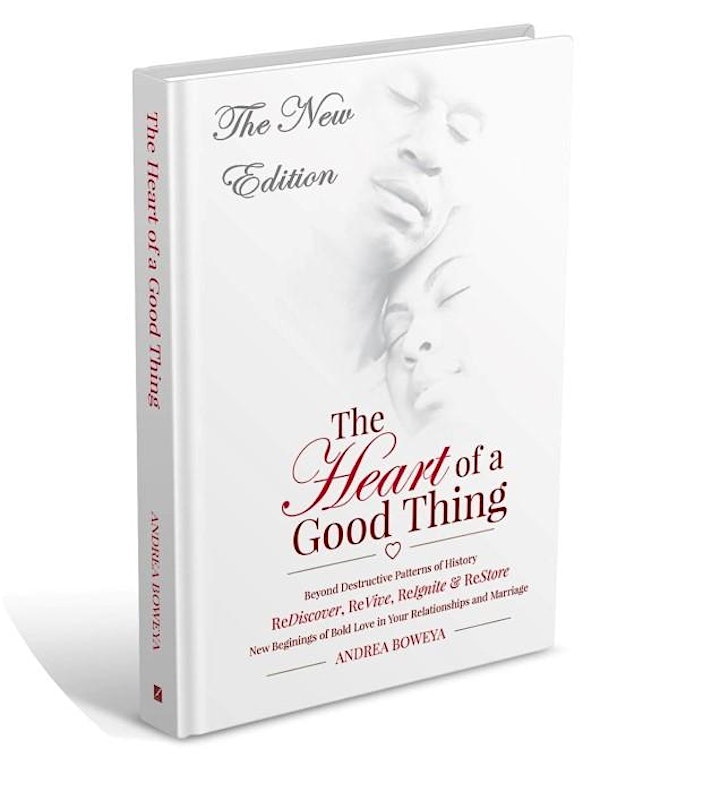 Organizer of The Heart of a Good Thing - New Edition - Offical Launch - Nov 13 @ 2pm