About this Event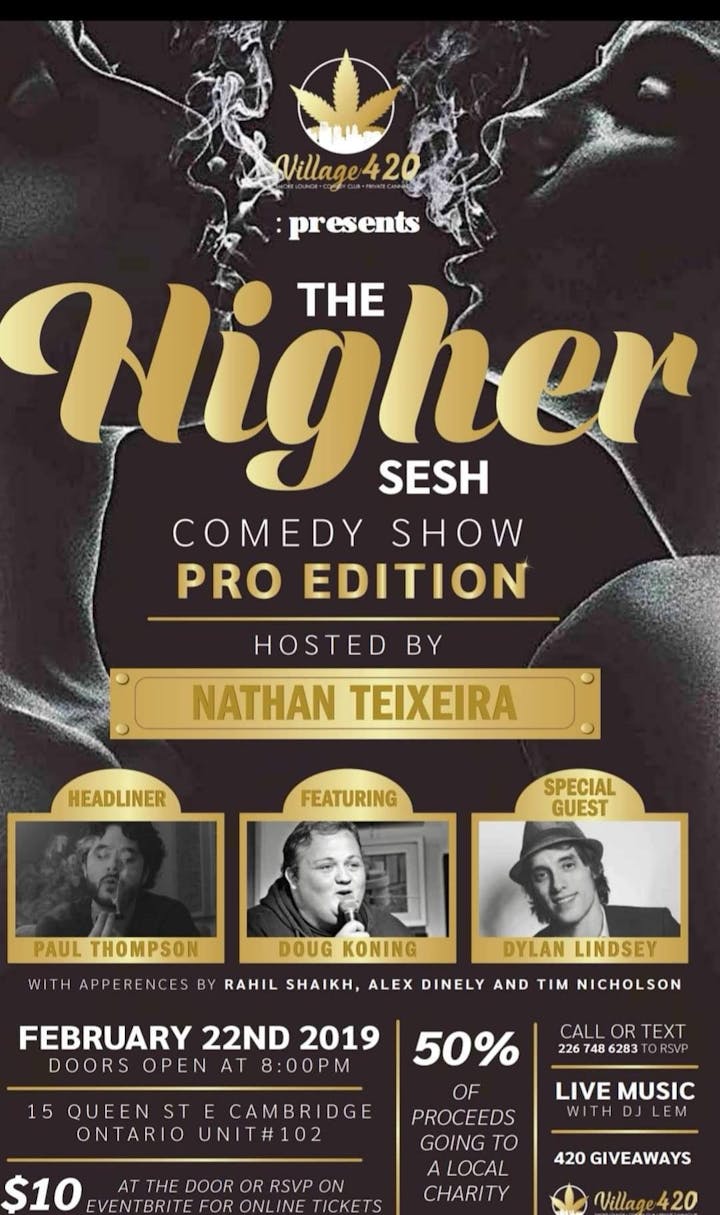 Join us in Cambridge inside the Village 420 private members smoke lounge February 22nd for the second Edition of THE HIGHER SESH pro comedy show !! This is an all out party ! PRO COMEDY SHOW , LIVE HIP HOP DJ all inside the only 420 friendly venue in the Tri Cities !!
This weeks headliner is Paul Thompson one of Toronto best 420 comedians !! + 5 opening Acts from all over southern Ontario
Ticket includes Free membership to the lounge
%50 of ticket sales go to a local charity
Doors open at 8:00 pm Reservations must be seated Before 8:30 pm ! seating if first come first serve so arrive early !!
For more information please call or text 226 748 6283