** Looking for Tickets? Email Sales@urbanbeesupplies.ca If you would like to be placed on a Waitlist.
About this Event
Overview: Ready to get a little sticky? Join Master beekeeper Brian Campbell on September 13th for this fun hands-on honey harvesting workshop. This workshop is intended for new and experienced beekeepers looking for guidance in the not-so-simple process of honey extraction.
Warning, if you aren't already a beekeeper after this workshop you will want to be! A honey extraction is a full sensory experience that will engage your sense of smell, taste, sight and touch. If you have not experienced honey fresh from the hive you won't want to miss this opportunity.
This workshop is for people who love honey and want to learn more about how bees make it and beekeepers put it into jars.
IMPORTANT NOTE 1: Wearing of masks is mandatory for this workshop.
IMPORTANT NOTE 2: This workshop involves the handling of honey and honey-covered objects, please anticipate that YOU WILL get honey on your hands and clothes and DRESS ACCORDINGLY.
Activity: The emphasis of this workshop is the hands-on time spent extracting honey. Please expect YOU WILL get honey on your hands and clothes and dress accordingly.
Subjects Covered: Quick PowerPoint presentation and hands-on work will review the methods of honey harvesting, extraction and storage. How to assess honey quantities acceptable to remove and extract; proper storage of frames for later return to colonies. Efficient, food safe extraction. Proper pouring, straining and storage. Discussion of residues and materials left in honey (such as wax particles). Discussion of honey properties that can explain different outcomes such as colour & crystallization. Suggestions for minimizing mess and how to clean the equipment and workspace.
Outcomes: In addition to gaining some more knowledge about honey in general, attendees will come away with an understanding of the whole honey harvest process and will leave with the means to make decisions on their options for honey removal, extraction, filtering and storage.
Activity: This workshop will include time spent actually extracting honey from frames with class participation. Please expect YOU WILL get honey on your hands and clothes and dress accordingly.
Instructor: We are very fortunate to have Brian Campbell join us as the instructor for this course. Brian is a Master Beekeeper and Master Gardener, and has been keeping bees of all kinds for more than twenty years. He is the instructor of the sustainable urban beekeeping certificate course at Langara, leads the apiculture program at the Kwantlen Polytechnic University Farm School, and has been the Beeologist in Residence at UBC Botanical Garden. He is also the product manager at West Coast Seeds and has developed many wildflower mixes to support and encourage pollinators.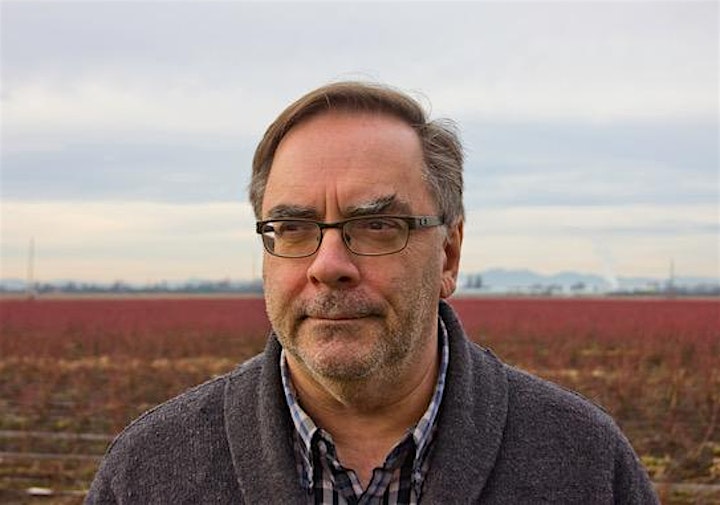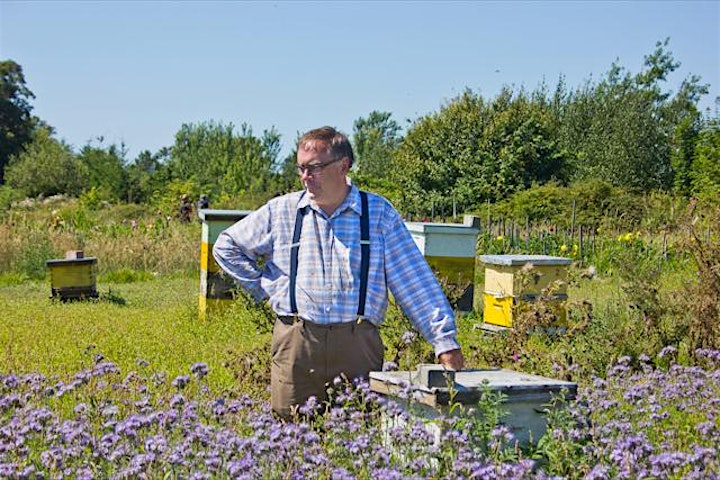 Above Images: Instructor Brian Campbell.
Location: Classes take place at Urban Bee Supplies, located in rural Ladner BC at 6721 Ladner Trunk Road. This class will take place in our warehouse to allow for lots of spacing; the warehouse door will be left open for purpose of maintaining air flow.
Healthy Safety: Due to Covid19, we are encouraging participants to bring their own protective wear, in particular masks/face shields and disposable gloves. Hand sanitizer will be available. Our usual workshop sizes have been reduced to 8 participants, and the workshop's warehouse setting is conducive to proper spacing between participants. Please use common sense, caution and courtesy towards other participant's personal space and comfort levels during the workshop. Please follow all of instructor's directions for maintaining social distancing throughout the workshop. Prospective attendees are encouraged to let us know if they have any other preferences or requirements for their comfort in this regard and we will do our best to accommodate where possible.
IMPORTANT NOTES (PLEASE READ PRIOR TO REGISTRATION):
Please bring a mask/face shield and gloves. Wearing of a mask is required during this event. Hand sanitizer and back-up sanitary equipment will be available on site if needed.
Although located inside of our warehouse we will be leaving the warehouse door open, so we recommend bringing an extra layer such as a jacket or sweater in case it is needed for keeping warm.
Please anticipate that a mandatory waiver of liability will need to be filled prior to beginning participation in this workshop.
This workshop will include time spent actually extracting honey from frames with class participation. Please expect YOU WILL get honey on your hands and clothes and DRESS ACCORDINGLY.
Regarding cancellations: Please note that if you register and must later cancel your registration for the class due to personal circumstances a full refund can be provided minus the Eventbrite fee. Cancellations must be received 48 hours prior to the start of the workshop to provide adequate time to find a new attendee. If the cancellation was requested less than 48 hours prior to the event and we are unable to fill the vacant attendee spot Urban Bee Supplies reserves the right to retain the workshop payment. Please note that the above does not apply in the case of a cancellation due to re-scheduling (such as due to weather conditions), and a full refund WILL be applied if you must cancel due Urban Bee Supplies rescheduling the event.