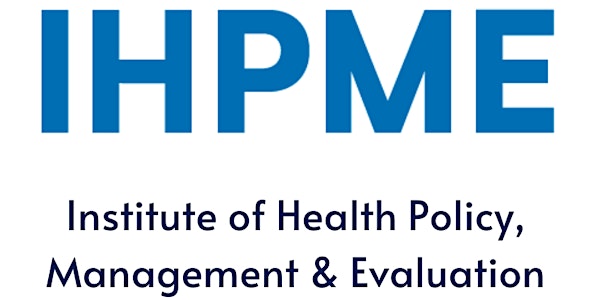 The HSSPR Seminar Series: November 2022 Event
HSSPR Seminar Series: English Care Homes and Sense of 'Home': The Winding Road
About this event
This seminar is open to the public and will be held online via Zoom.
For more information, contact Whitney Berta: whit.berta@utoronto.ca or Meena Andiappan: meena.andiappan@utoronto.ca.
Session 2: English Care Homes and Sense of 'Home': The Winding Road
Speaker: Dr. Anne Killett, Senior Lecturer, School of Health Sciences, Faculty of Medicine and Health Sciences, University of East Anglia
The context for social care has become ever more challenging over the past 5 years. This seminar will consider the concept of home in the face of the pressures from financialization and pandemic infection control measures.