About this Event
What are women really talking about? And is there a voice for them? That is how the Hue Crew came to be. Founder and creator Tracy Koga connected with three other vibrant women, Rana Bokhari, Susie Erjavec Parker and Shana Robinson to start their own interactive conversation. Women in power all for the greater good, and having a lot of fun along the way! Hue Crew podcast is live, and add us to all your platforms @ilikehue.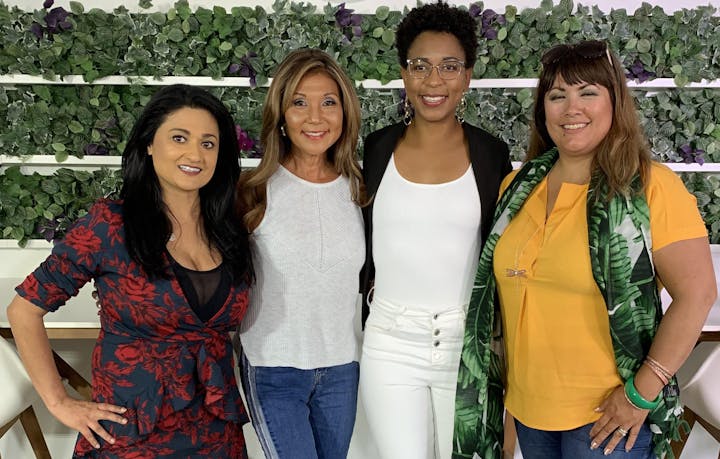 Mark this date for your next girls night out! Wednesday November 27th are our next Hue Crew live tapings! We will be having some lively and thought provoking conversations with special guests Diane Roussin from the Winnipeg Boldness Project, learning more on how a Child Centred Model can produce dramatic outcomes for children and families, and later Anna McGregor Director of MC College and fashion designer Amy Aingidlik take us into the world of fashion and beauty, and how we are making a mark both locally and internationally.
Fashion Winnipeg's Francine Fournier, actress and film producer Onalee Ames will be joining the Crew, and we will be hosting all the shows at the beautiful Foxridge Show home at 100 Creemans Crescent Ridgewood West. Please get your ticket to register , and feel free to join in the 4:30pm, 5:30pm or 6:30pm shows, whatever fits your schedule! We recommend you take a look at the Qualico map link below to find the show home, Creemans Crescent is not on Google Maps! See you at the shows!
100 Creemans Crescent Ridgewood West
https://ridgewoodwest.qualicocommunities.com/lot-map