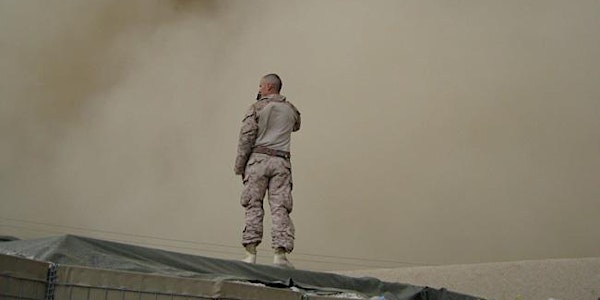 The Human Behind the Mission: A Rare Glimpse into Canada's Armed Forces
When and where
Location
The Vancouver Club 915 West Hastings Street Vancouver, BC V6C 3J1 Canada
Refund Policy
Contact the organizer to request a refund.
Description
We're pleased to invite you to City in Focus' first "Talks with Tom" breakfast of 2016!
One doesn't need to do much more than turn on the six o'clock news to get an update on the Canadian Armed Forces. From the airstrikes in Iraq to the training mission in Western Ukraine, military involvement overseas in a go-to for media reporters to get a quick and credible story.
One thing we rarely see, however, are the people behind the mission. The Canadian military is about far more than CF18s and the fight agaist ISIS; it's also about strength of character, holding human life in the balance, ample opportunities for travel, and running a multibillion dollar branch of government with precision. Positions within the military come with enormous responsibility; in this sector, a seemingly small mistake could cost people their lives.
On Friday, January 15, join us to hear Tom talk with four special guests:
Rear-Admiral Nigel Greenwood, CMM, CD, RCN (retired)
Nigel Greenwood was born in London, UK and grew up in Powell River after his parents moved when he was 5 years old. He studied at Royal Roads Military College graduating with a BSc in Physics and Oceanography and further at King's College London/Royal College of Defense Studies, where he read International Relations achieving his MA.
He served 37 years in the Royal Canadian Navy, specializing in navigation and air-control and commanded units at ship, base, fleet and regional formation levels, as well as serving as the Deputy Commander of the Royal Canadian Navy. His last appointment was as the Commander Maritime Forces Pacific, responsible for all Canadian Forces joint operations, maritime defense, and Search and Rescue on Canada's west coast. Currently, he consults in the maritime field under the banner of Greenwood Maritime Solutions Ltd.
He is a certified Master Mariner, a Fellow of the Royal Institute of Navigation and a Member of the Nautical Institute. He has two brothers: twin brother, Richard, (also retired from the Navy) served as Canada's Defense Attaché in Washington, and younger brother, Kevin, who is now a naval Instructor for the Department of Defense.
Stephen Millen, Former Honorary Colonel - 442 Search and Rescue Squadron
Stephen is an esteemed business figure in Vancouver and former Honorary Colonel of 442 Search and Rescue Squadron. He comes from a four-generation military family and his son, Robert, is currently a Maritime Helicopter Captain who has also served in numerous roles in the Forces, including in two branches: Royal Canadian Navy and Royal Canadian Air Force.
Lieutenant Colonel Bob Parsons (retired)
Bob served in the Canadian Armed Forces for 25 years entering the Royal Military College in 1973, graduating in '77 and commissioned into the Army Engineers. He was posted across Canada and overseas with tours in Petawawa (2 times), Halifax, Chilliwack (3 times), Lahr (Germany), Kingston, Toronto, Nicosia (Cyprus), Somalia and Gagetown. His tours were split between operational Army units and training units. Bob served as the Canadian Force Engineer with the Canadian contingent in Somalia in 92/93 and was the Force Engineer for the United Nations Force in Cyprus in 94. His last posting with the military was as the Commanding Officer of the Military Engineer School in Chilliwack. He was at the helm and moved the Engineer school from BC to NB as the base in Chilliwack was closed by the government. Bob retired from the military in 1998.
Maj the Reverend Canon Doctor John Alfred Steele
Padre John Steele attended Royal Roads Military College from 1974-1978 and earned his BSc Honours in Physics and Oceanography. Thereafter, he became a naval officer for four years before entering seminary in Durham, UK at St John's College. Following his graduation from seminary in 1985, Steele taught math and physics in Uganda before becoming an ordained minister of the Anglican Church in 1987 in Watson Lake, Yukon. Building on his experience in Africa he was commissioned by the Church to establish a Anglican French language seminary in Burundi in 1991. However, by 1994, ethnic violence had gripped the region and the security situation continued to deteriorate to the point of being unsafe. After four years in Africa, he was reappointed to Port Hardy on north Vancouver Island and, ultimately, his current parish, St. Dunstan's in 1996. His affiliation to the Forces was reestablished in 1998 and he has since served in a number of roles - he is currently the Deputy Chaplain for 3rd Canadian Division Headquarters.
The event will be followed by our new 'Continuing the Conversation' post-breakfast session. Please consider staying on at the Club and joining some of the City in Focus staff and panelists for further conversation around the topic. The post-breakfast discussion group will conclude at 10:00 am.