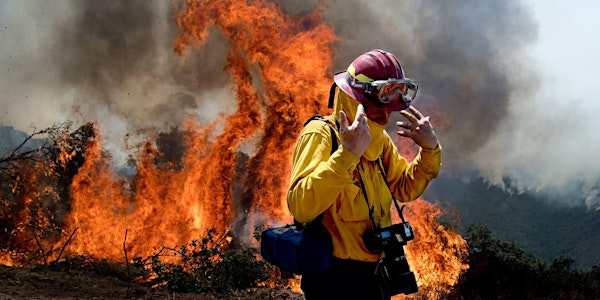 The Human Element - Film Screening and Expert Panel
Join us in viewing the riveting documentary "The Human Element" with an expert panel discussion to follow!
When and where
Location
Professional Faculties Building, Room 3257, University of Calgary 2800 University Way Northwest Calgary, AB T2N 4V8 Canada
About this event
The Human Element: Film Screening and Expert Panel Discussion
November 30th 10am-12pm
Film Synopsis
An EARTH VISION FILM Production Directed by Matthew Testa
We humans are a force of nature. At the same time human activities alter the basic elements of life – earth, air, water, and fire – those elements change human life in turn.
In this riveting and visually rich drama, blending art and science, we follow renowned environmental photographer James Balog as he explores wildfires, hurricanes, sea level rise, a struggling coal mining community, and our changing air supply. With rare compassion and heart, THE HUMAN ELEMENT highlights Americans who are on the frontlines of climate change, inspiring us to re-evaluate our relationship with the natural world.
For more information visit:
Website: www.thehumanelementmovie.com
Facebook: https://www.facebook.com/thehumanelementmovie/
Instagram: https://www.instagram.com/thehumanelementmovie/
Panel Discussion
There will be an opportunity to learn from experts in the community! Join us is hearing about their work and their insights into the human impacts of climate change.
Speakers:
Dr. Tom Langford, University of Calgary, Department of Sociology
https://soci.ucalgary.ca/profiles/tom-langford
Dr. Mishka Lysack, University of Calgary, Department of Social Work
http://fsw.ucalgary.ca/fsw_info/profiles/mishka-lysack
Dr. Chui-Ling Tam, University of Calgary, Department of Geography
https://geog.ucalgary.ca/profiles/chui-ling-tam