The Human Library: Science Literacy Week edition (Vol 1)
Description
Real people. Real experts. Real talk.
Ever wonder about the actual people behind the studies that are reported in the media?
Here's your chance to come face to face with a 'living book' - and hear firsthand from the people who research the complex issues dominating the headlines – from food sensitivities, stem cells, and climate change to social inequality and religion.
This Human Library event invites you to pose questions and conduct open, honest conversations on these timely topics from experts in the sciences, social sciences, and humanities. This event also hopes to dispel common misconceptions about the personal and the professional lives of our living books, and help you uncover the real-life stories and diversity of perspectives behind each one.
Each 'living book' can be borrowed for 20 minutes of one-on-one time. Books are checked out on a first come, first serve basis.
WHEN: Tues Sept 19, 12-2pm
WHERE: Gerstein Science Information Centre, Lobby
COST: Free
Open to all U of T students, staff and community members.
This is a drop-in event. Registration is not mandatory, but is strongly encouraged.
Please come any time and stay for 20-minutes, or stay for the entire event.


About each book:
---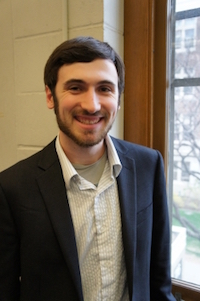 What is an Astronomer? A Tale of Stars and Flower-Arranging
What is an astronomer? Most imagine a super-genius or an awkward nerd staring through a telescope all night, diligently making observations. But that no longer describes the vast majority of people who call themselves astronomers. We encounter people from a range of genders, ethnicities, and backgrounds, with a wide range of interests. Our daily work often bears close resemblance to that of people who wouldn't dream of calling themselves scientists. I'll use the lens of my own story and the stories of the people I've encountered to explain why astronomy is more accessible than you'd think, why getting there never goes as planned, and what it is that makes being a scientist, and an astronomer in particular, different from any other profession.
Adiv Paradise grew up in West Saint Paul, Minnesota, and did a Bachelor's of Science in Physics and Astrophysics at the University of Minnesota in Minneapolis. Now in his third year of a PhD in astrophysics here at the University of Toronto, he studies habitability--what it is that makes a planet suitable for life, and how that could be observed. His work is a mix of programming, data analysis, and science communication. His duties as a graduate student also include outreach activities and working as a TA. Outside of grad school, he'd like to be someone who enjoys cooking, gardening, bicycling, hiking, etc, but more often prefers to curl up on the couch with tea and Netflix.
---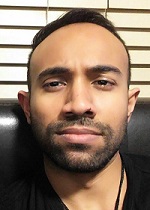 Cutting and pasting - editing the human genome has never been easier.
Scientists have been using gene editing principles to make genetically modified organisms (GMO) for decades. The most recent advances in gene editing technology allow scientists to edit the genome in a highly precise and efficient manner. This means that genetic diseases that were once thought to be incurable now have the potential to be 'fixed'. However, with most advances in technology there is the fear of using it for evil. Let's discuss the pros and cons of gene editing and how much potential it has in shaping our future.
My name is Kogulan Yoganathan, a 4th-year Immunology PhD candidate at the University of Toronto who is using principles of genetic engineering to manipulate the mouse genome. Our work involves generating mutant mouse models to study the development of immune cells. I am also extremely passionate about communicating science to the public and youth!
---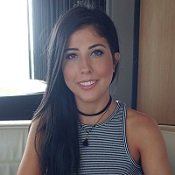 Building & Re-building our Bodies with Stem Cells
Wouldn't it be great if we could be like Wolverine and regenerate parts of our bodies on demand? If we could instantly heal cuts, recover quickly from stroke damage, or start to walk again after a spinal cord injury... This is the promise of stem cells portrayed in popular media, and while it is certainly over-hyped, it isn't all science fiction. Stem cells helped to build your body before you were born, and are still in your body today working hard to keep your organs healthy. Scientists like myself are working hard to figure out if we can harness their potential for regenerative therapies, but there's still a lot of interest science in the road ahead. Let's chat about what stem cells are, the latest research and where it's going, the growing threat of fake stem cell clinics, and how to know which sources online to trust!
Samantha Yammine is a PhD Candidate researching brain development and stem cell biology at the University of Toronto and an avid science communicator in Toronto and online. She's also a passionate advocate for equity, diversity, and inclusivity in science (and everywhere!). You can find her on Instagram @science.sam.