The Human Library: Science Literacy Week edition (Vol 2)
Description
Real people. Real experts. Real talk.
Ever wonder about the actual people behind the studies that are reported in the media?
Here's your chance to come face to face with a 'living book' - and hear firsthand from the people who research the complex issues dominating the headlines – from food sensitivities and climate change to social inequality and religion.
This Human Library event invites you to pose questions and conduct open, honest conversations on these timely topics from experts in the sciences, social sciences, and humanities. This event also hopes to dispel common misconceptions about the personal and the professional lives of our living books, and help you uncover the real-life stories and diversity of perspectives behind each one.
Each 'living book' can be borrowed for 20 minutes of one-on-one time. Books are checked out on a first come, first serve basis.
If you would like to reserve a spot beforehand, please email scilit.to@utoronto.ca directly with your preferred time & book and we will do our best to accomodate you. (Note: there will be a 5-minute grace period, or else your time slot will be given to the next person in line)
WHEN: Fri Sept 22, 2-4pm
WHERE: Gerstein Science Information Centre, Lobby
COST: Free
Open to all U of T students, staff and community members.
This is a drop-in event. Registration is not mandatory, but is strongly encouraged.
Please come any time and stay for 20-minutes, or stay for the entire event.
About the books:
---
New book just added Sept 19!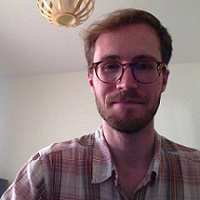 Lives of Faith & Physics… and the Lies You Were Told About Them (2-4pm)
This is a book about scientists who lived the lives of Christians and Christians who left their marks on science. Ever heard of the Jesuit who chanced upon climate change? Of the Belgian priest who hypothesized the big bang? Of that great student of Scripture who discovered the laws of gravitation and planetary motion? Maybe you haven't. But surely you will have heard of Columbus and the Spanish theologians who resisted his projects; of Galileo and his condemnation at the hands of the Church; of Darwin and his religious detractors; of present-day debates raging between Atheists and Christian apologists, who like to think they are actors in a timeless war. You've heard of the latter — all of which myths or misrepresentations — and not of the formers because polemicists are loud, and historians quieter. Sorting fact from fiction in matters of faith and physics is more easily done in the library than in the arena. To paraphrase both a saint and a very learned man: Pick up this book and read!
Jean-Olivier Richard did his undergraduate studies in Montreal, where he grew up, and got his Ph.D. in the history of science and technology at the Johns Hopkins University, in Baltimore. His research focuses on early modern natural philosophy, the history of magic, astrology, and alchemy, and the relationship between Christianity and science. Earlier this year, J.O. fled the United States to join St. Mike's College's faculty, where he teaches in the Christianity and Culture program. For those interested, he also gives taichi lessons on campus.
---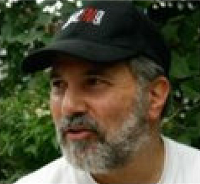 Is a Good Story more Valuable than the Truth? How Misunderstanding my Research made Toronto a Better City (3-4pm)
Brad Bass, PhD wears many hats. He works on water quality policy with Environment and Climate Change Canada, he is an adjunct professor in the School of the Environment (University of Toronto), he is a research advisor on green infrastructure, he is the founder of the University Research Experience with Complex Systems, and he is the Associate Director of the Foundation for Student Science and Technology. Under a few of those hats, Dr. Bass initiated several research areas in green infrastructure. This included the role that green roofs would play in reducing the urban heat island – the additional warming that we find in cities due to the replacement of vegetation with concrete and other hard surfaces.
Dr, Bass and his colleagues found that with a 50% green roof coverage, about one-third of the city would see a 1oC decline in extreme summer temperatures. Even a slight decline in temperature would have a significant impact on energy consumption. To achieve this decline, it is necessary to irrigate the roofs to drive evapotranspiration, Dr, Bass showed that only 12% of these roofs (6% of the City's total) had to be fully irrigated.
By the time this work got out, green roof advocates were saying that the urban heat island could be reduced by greening only 6% of the City's roofs. This misunderstanding kept spreading until it became part of the argument for the City's green roof by-law, which was implemented in 2010. Given all of the long-term benefits that this by-law will provide to the City of Toronto, it raises questions as to the value and potential conflict between scientific truth and telling a good story.
---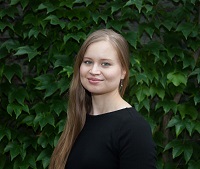 Trust your gut? A critical view on intestinal health (2-4pm)
The incidence of intestinal diseases is on the rise in Canada and the world. And with it, an increase in assumptions about diet, the intestinal microbiota, and novel therapeutics. How can we decipher what treatments hold promise? Are probiotics and dietary supplements a good idea? And when is gluten really a problem?
I am Elisabeth Foerster, a PhD candidate in the Department of Immunology at the University of Toronto working with Dr. Dana Philpott. My research is focused around understanding how Crohn's Disease may arise in the small intestine. While I enjoy learning about the lives of cells and microbes, I also enjoy sharing some of the knowledge I've gained with the public.