Platonic touch/cuddle therapy sessions to the general public to mark the video launch of 'Human Weighted Blanket' by artist Red Jay
About this event
To mark the launch of the official release of 'Human Weighted Blanket' a video on pandemic related mental health deterioration by artivist Red Jay, the artist is offering platonic touch therapy sessions to the general public.
The event is taking place in partnership with the WIP gallery on Boulevard St. Laurent on World Mental Health Day, Sunday Oct 10th, between 11-5pm. Guests are invited to come and partake in a 10-15 min touch therapy session with 4 specially trained professionals in the fields of somatic body work, platonic touch therapy, professional massage and professional cuddling.
You can register beforehand to try secure a slot, while a certain amount of slots will be reserved for guests to decide on the day.
Register here:
Please note that you will need to be registered on the vaccine passport app and wear a mask on the day. By taking part in the offering you acknowledge you are adhering to the same regulations as attending a private massage therapy session. However, the experience will not be private and members of the public will be able to view your session.
In addition to the public offering there will be a screening of the video, 'Human Weighted Blanket' being launched on the day as well as a Q&A panel afterwards with the artist and participants in the video. There will also be a workshop on NFT's which the artist is using as a way to crowdfund future projects. There will also be musical performances throughout the day with the artist himself DJing an ambient downtempo set over top of the platonic touch therapy sessions.
If you have any questions, please email info@redjayworld.com
If you would like to sign up for one of the pre-registered touch therapy sessions please fill out this form and we will be in touch if you are selected for one of these slots on a first come, first served basis. If you don't hear from us after filling out the form, there will still be slots available on the day which you can out your name forward for.
Register here for platonic touch slot here:
Event Schedule
Experience 1 - 11.00am - 12.00pm
11:00-11:15 Pre-registered touch therapy session
11:15-11:30 'Human Weighted Blanket' Screening & Q&A
11:30-11:45 On the day touch touch therapy session
11:45-12:00 Art NFT workshop
Experience 2 - 12.15pm - 1:15pm
12:15-12:30 Pre-registered touch therapy session
12:30-12:45 'Human Weighted Blanket' Screening & Q&A
12:45-01:00 On the day touch touch therapy session
01:00-01:15 Art NFT workshop
Musical Interlude
1:15 - 1:45pm
Experience 3 - 1:45pm - 2.45pm
01:45-02:00 Pre-registered touch therapy session
02:00-02:15 'Human Weighted Blanket' Screening & Q&A
02:15-02:30 On the day touch touch therapy session
02:30-02:45 Art NFT workshop
Experience 4 - 3:00pm-4:00pm
03:00-03:15 Pre-registered touch therapy session offering
03:15-03:30 'Human Weighted Blanket' Screening & Q&A
03:30-03:45 On the day touch therapy session offering
03:45-04:00 Art NFT workshop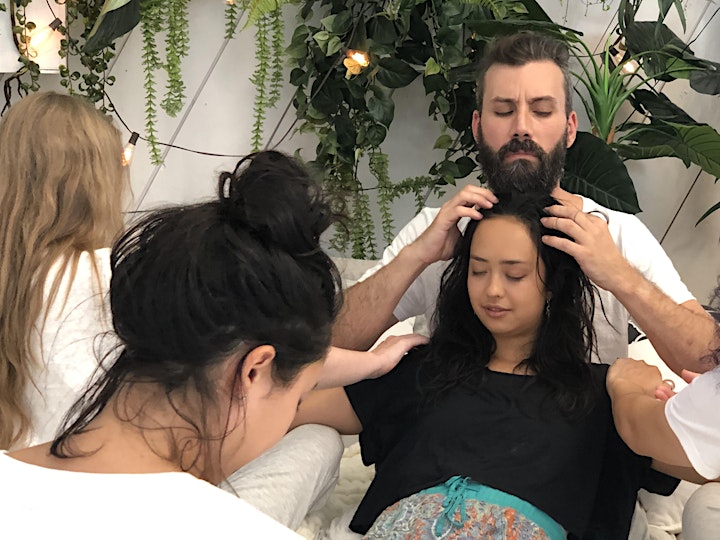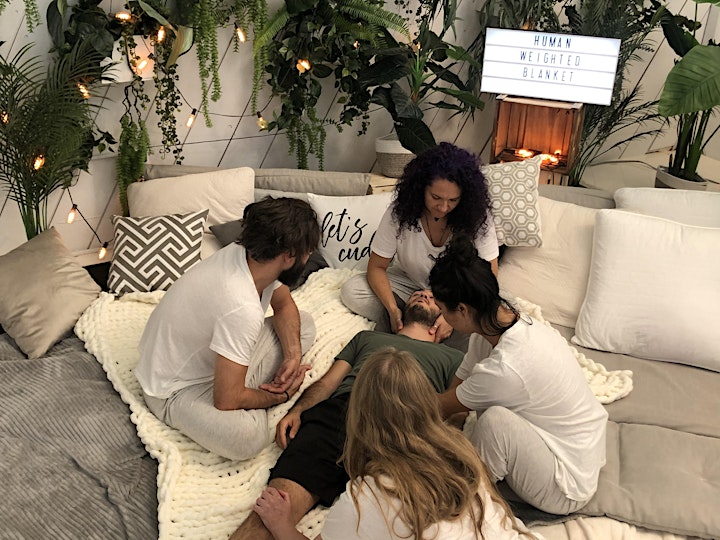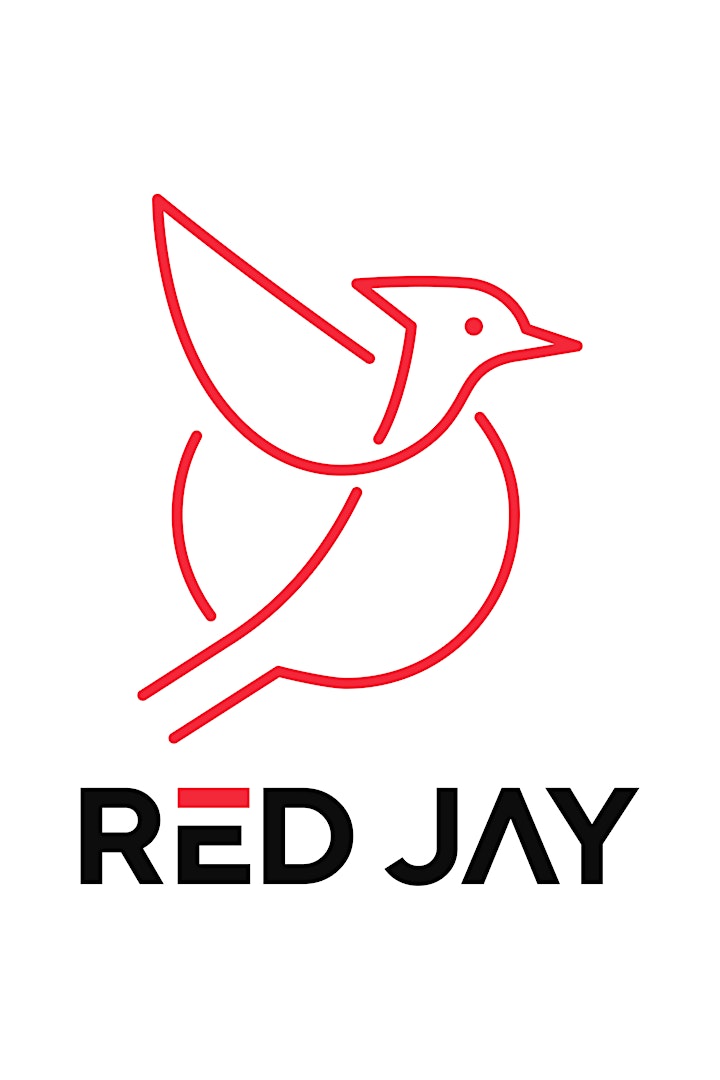 Organizer of The Human Weighted Blanket Video Launch & Platonic Touch Therapy Offering