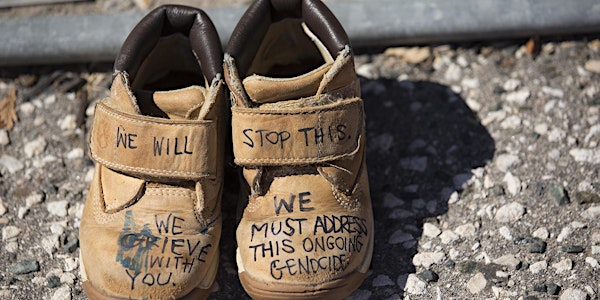 "THE IMPACT OF RESIDENTIAL SCHOOLS ON SECOND GENERATION SURVIVORS" WORKSHOP
WHAT ARE YOU DOING FOR NATIONAL INDIGENOUS HISTORY MONTH? Come Join Us for this important, educational, eye-opening and candid workshop!
About this event
To commemorate NATIONAL INDIGENOUS HISTORY MONTH, Huron Heights Community Association, in collaboration with and LITS Circles, proudly presents a VIRTUAL workshop on:
The Impact of Residential Schools on Second Generation Survivors
WHO'S FACILITATING? Tracey Whiteye, MSW – Bear Clan, Moravian Nation of the Thames
ABOUT THIS VIRTUAL WORKSHOP: This workshop encompasses the story of a second-generation residential school Survivor, an Indigenous woman who fought to regain her culture and her language through the healing of Indigenous ways of knowing. The Residential School system, Day School and the colonized structure of the education system dismembered who she is, but Tracey believes that the sex trade, human trafficking, alcoholism, drug addictions, homelessness, and domestic violence she experienced were all a part of her healing journey.
This interactive session aims to build positive relations between Indigenous and non-Indigenous through truth, sharing, and open dialogue. Based in an Indigenous-world view and using Indigenous teachings and protocols, this workshop addresses both historical and contemporary topics, in an honest and personal way.
WHO SHOULD ATTEND? Whether for professional or personal reasons, this workshop will benefit anyone who wants a deeper understanding of the residential school system in Canada, what life was like, is an advocate for indigenous peoples' rights, and is seeking TRUTH about Canada's history and current climate on social issues with Indigenous Peoples.
REGISTRATION FEE: C$20.00 per person, payable through Eventbrite (credit card) or e-transfer to litscircles@gmail.com. No refunds.