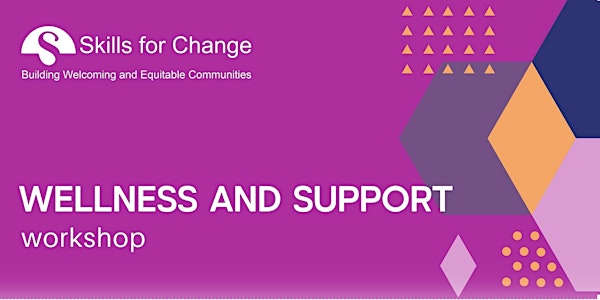 The Importance of Expressing Our Feelings
The mental health department at Skills for Change will be holding this session.
About this event
Experiencing and expressing feelings are integral parts of life. Learning to identify the connection between your feelings and specific events or stressors in your life can take time, but it's an integral part of life. It is important to address and express emotions in a healthy manner to maintain our mental health and well-being and build healthy relationships with others. In this workshop, we will explore ways to identify our feelings and express them in a way that is adaptive and effective.
Contact info:
Bilge Sirin
Tel: 416-658-3101 ext.281
Email: bsirin@skillsforchange.org / mentalhealth@skillsforchange.org