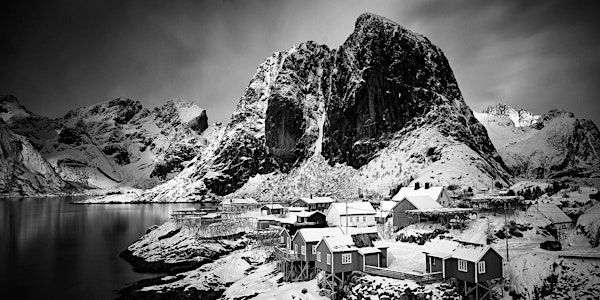 The Incredible Lofoten in Winter, Norway - Photography Workshop with Marc K...
Location
Scandic Hotel Leknes
Lillevollveien 15
8370 Leknes
Norway
Sales Have Ended
Ticket sales have ended
Thank you for registering for the KOYO Virtual Photography Workshop with Michael Levin. We will be in touch 2 weeks before the event starts with more information about how to join the virtual workshop. In the meantime, if you have any questions please feel free to contact Marc Koegel at mkoegel@mac.com
Description
The Incredible Lofoten, Norway - Photography Workshop with Marc Koegel - February 21 to 27, 2021

This workshop is open for registration now - only 2 seats left available!
For this fantastic photo tour, join Marc Koegel to photograph the Lofotens, the spectacular archipelago in the northern part of Norway with its imposing snowy peaks and rugged fjords.
For photographers, the Lofotens are an endless source of inspiration, famous for the midnight sun, rugged coastlines, and a unique combination of turquoise water, snow-white sand and imposing snow-covered mountain peaks – those elements can often be seen all wrapped up in a single photograph.
In the winter, storms are frequent on the Lofotens, and the weather can change several times within a single hour – which makes photographing here all the more fascinating yielding photographs with incredible diversity.
For this workshop we will be staying at the exclusive Nusfjord Rorbuer - by Classic Norway. Set near the waterfront in a traditional fishing village, this hotel offers luxury cabins. But what really set its apart is its central location - amazing photography locations are only a short trip away, maximizing our time photographing.
Instead of being on the move costantly, staying in one location will give us not only much more time photographing (instead of spending that time traveling), but it will also let us photograph with greater intend, focus and ultimately, satisfaction.
This workshop is not meant to be a tour of the 'iconic' locations of the Lofotens (although we will visit some of those locations as well). Most of those tours end up giving you very little time at each location and that will show in your work. Instead, we will focus on deeper explorations, visiting locations more than once and with more time to photograph. We will also spend time reviewing and discussing our work, both during the trip as well as afterwards using a private online forum.

Marc's work is predominately black and white but you are welcome (even encouraged) to work in color as well. Both digital and film photographers are welcome.
Aurora:
In February, the northern lights (aurora borealis) are a very frequent site, giving us a great opportunity to extend our photographic activities well into the night. Our central location gives us quick access to many locations so all we need is a bit of luck -:)
Meeting Spot:
The workshop group will meet in Leknes, Norway at the Scandic Hotel for a 7pm dinner on February 21st, 2021. This hotel is a 5 minute taxi ride away from the airport so you can arrive at anytime that day. A room will reserved for you. The next morning, February 22nd, we will depart for Nusfjord, where we wil be staying for the next 5 nights.
We will have you back in Leknes on Saturday, February 27. You can book your return flight anytime that day, Marc will drop you off at the airport.
Please feel free to contact Marc directly anytime with your questions.
Please feel free to contact Marc directly anytime with your questions.