The INSANE Life of Entrepreneurship

Friday, 22 November 2019 from 8:30 AM to 12:30 PM (EST)
Event Details
You love working for yourself but sometimes your life as an entrepreneur is insane!
How do you continue juggling family, finances, and the never-ending workload? Do you find yourself sandwiched in the midst of it all and not moving forward on any front?
STOP before you burn out and take a moment to hear the voice of other entrepreneurs who are also living it or have found their way to sanity. How are they handling the challenge? Will any of their tactics work for you?
In this workshop you will re-discover why you love being an entrepreneur and explore ways that may help reduce the insanity. The reality is, it would be so easy to skip this session, but it may hold a message you really need to hear.
Panel presentations and small group discussions will culminate in a presentation of the findings from the wisdom of the group. Both in-person and online participants can take part in supportive small group discussions.
Join us in person at the Uxbridge Public Library. If you are really busy, link in through Zoom (the link will be sent to you once you register online). The morning promises networking opportunities and refreshments (sorry, Zoom participants need to make their own coffee).


Panelists
Annie Hardock – Founder & Chair, Uxbridge & Area Networking Group


Annie's entrepreneurship began almost 30 years ago when she set out as a freelance computer systems consultant. Her life went insane shortly after when she became the single parent of her four-year-old son. Not only was she trying to make a living as an entrepreneur while raising a child, she was in a community where she knew no one. Rather than seeing an obstacle, Annie saw an opportunity, creating the UNG to support home-based businesses. That was in 1998. Since then, life has become much easier for Annie as she's learned to seize opportunities when she sees them and create them where she doesn't. 

Annie is a new member of the Uxbridge Economic Development Advisory Committee (EDAC). Learn more about Annie at www.anniesvoice.com, and about the UNG at www.uxbridgenetworkinggroup.com 



Hollay Ghadery – Owner, River Street Writing


ollay Ghadery is the force behind River Street Writing--a collective of freelance writers dedicated to helping their clients with writing, editing and creative consultation. In addition to being a veteran writer of over 15 years with her MFA in Creative Writing, Hollay is a mother of four children under nine years-old and has an upcoming book due for publication in the next year with Guernica Editions. Life can be chaos, but she believes that being relentlessly aware of personal limitations and having a razor-sharp ability to define what truly brings you joy can make the chaos not only manageable, but life-affirming. 

Learn more about Hollay at www.riverstreetwriting.com. 



Swapneet Ranike – Owner/Operator, Boston Pizza in Uxbridge and Whitby


I am a new immigrant, well not that new we came into this beautiful part of the world in 2017. With so many dreams in my eyes and a desire to accomplish myself. I come with over 13 years hospitality industry experience. Great hospitality is in my blood because of the country I belong to, India.
Starting my journey with an airline then Luxury hotels and finally living my dream of being a Mompreneur. My 2 young girls are my source of motivation. When everyone told me with 2 young kids, I can't achieve my dreams, I told them to wait and watch how it's done.
Apart from running my restaurants, I am also a mentor for new immigrants and I work closely with the community for various fundraisers.

I believe there is nothing more beautiful than an independent, powerful and loving woman.



Jasmine Rutschmann – Artist, Owner of Jasmine Rutschmann Art


Jasmine Rutschmann is an award winning, international metal artist working primarily with a hand-held plasma cutter. She has been featured on the Marilyn Denis Show in Toronto and gave a business pitch to Kevin O'Leary. A recent graduate of Durham College Small Business and Entrepreneurship Program, her primary focus was developing her metal art business plan.

Jasmine won Best in Show- Jurors Choice in 2016 and 2018 in the Uxbridge Juried Art Show. Her work is on display at Preston Gallery and Scugog Council for the Arts. Her first break out solo experience was at Art Walk in New York, which led to art shows in Toronto, Bala, Gravenhurst and Bracebridge. Jasmine's journey started with the BYC: Building Youth Capacity entrepreneurship development program. Now as a member of the organization's Board of Directors, she is committed to supporting other young entrepreneurs as they develop their business ideas.



Event Host:
UNG-Uxbridge & Area Networking Group
Co-Hosts:
BYC-Building Youth Capacity


BYC is a charitable organization committed to building youth capacity through entrepreneurship development, employability skills training, and digital citizenship programs for young people. It is a virtual organization and delivers programs throughout North Durham.



BACD-Business Advisory Centre Durham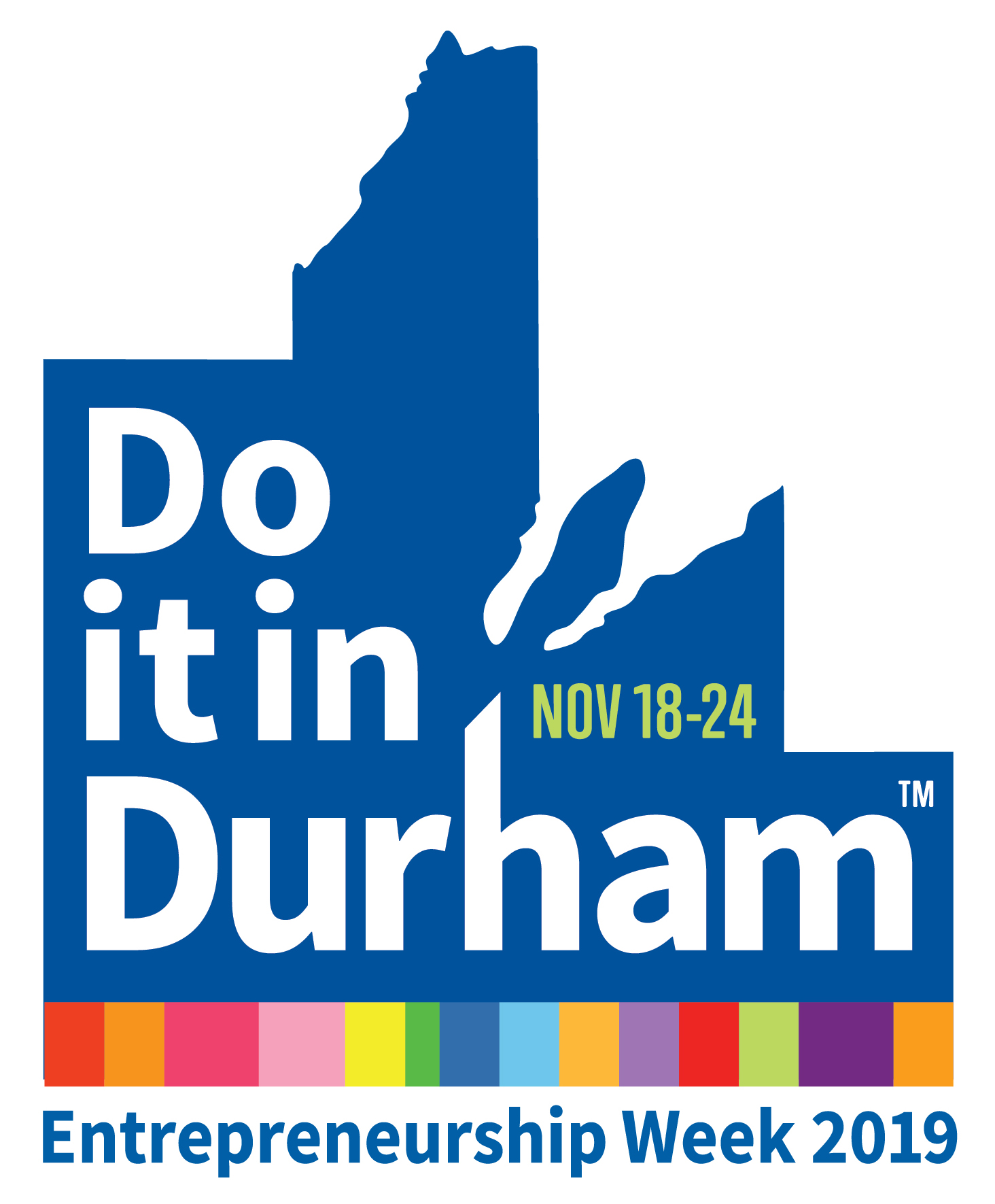 Now in its 7th year, 'Do It In Durham' is a major part of the Durham Region business calendar. It is our collaborative series of events held during Global Entrepreneurship Week (GEW). It is brought to you by local businesses and organizations who are already 'Doing it in Durham!" Global Entrepreneurship Week is where we celebrate the job creators, innovators, entrepreneurs and businesses GLOBALLY in over 170 countries.
When & Where

Uxbridge Public Library
9 Toronto Street South
Uxbridge, ON L9P 1P7
Canada

Friday, 22 November 2019 from 8:30 AM to 12:30 PM (EST)
Add to my calendar
Organizer
Website: https://bacd.ca/organizer/business-advisory-centre-durham-bacd-2/