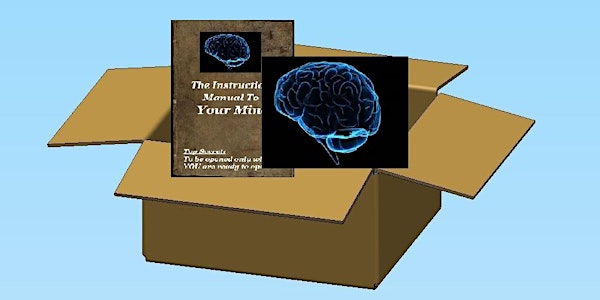 The Instruction Manual To Your Mind© (a 4-evening mini-series, Feb - Mar 20...
Location
Mind Health Toronto
3080 Yonge Street, Suite 5016
TORONTO, Ontario M4N 3N1
Canada
Description
To be held on Monday evenings - Feb. 6, 13, 27 and Mar. 6, 2017
(Feb. 20 off due to Family Day)
If you:
are frustrated about where you are in life or

tried to do something about it but find you just end up spinning your wheels or

want to feel less stressed and more joy,
...then this workshop mini-series is for you.
You may have tried several ways to change your feelings or thoughts or results in life. However many methods are not successful because they don't get to the root of the problem. In this workshop you will be learning what is really going on in your mind and how to finally become the manager of your life instead of always feeling like your one step behind.
Everyone has a mind but few are taught how to use this incredibly powerful tool.
This mini-series will reveal its hidden secrets.
After this experiential interactive mini-series* you will:
Understand how your mind works - both what you see and what you don't see

Be shown a mindfulness method to handle any stress that life throws at you.

Begin to show compassion to the parts in you that may be frustrating now.

e.g., procrastination, perfection, inner critic

Begin the practice of tapping into the power of your True Self©
*Note: This is a teaching series and not psychotherapy
Live more from your True Self©
Dr. Sam Gerstein
To get a sneak video preview, go here...
https://www.facebook.com/pg/DreamsForReal/videos/
To read more in depth about this work go to...
http://unleashingyourauthenticself.com/