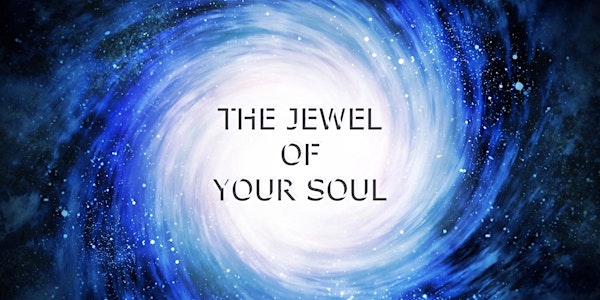 THE JEWEL OF YOUR SOUL & THE COSMOS. A 3-Part Series Course
Event Information
Refund policy
Contact the organizer to request a refund.
Eventbrite's fee is nonrefundable.
Deep within the fabric of the Cosmos resides your Soul. Come explore your alignment and resonance with your soul's language and frequency.
About this event
In many ways, the global shift that was bestowed upon us in 2020 became symbolic for humanity's dark night of the Soul. We are now ready to transition from this wintering passage and emerge in 2022 with a positive expectation for greater transformation, manifesting more of your gifts and the jewels of your Soul.
2022 serves as a powerful rite of passage for your Soul to transcend from one level of Soul consciousness and into a greater understanding and expansion of who you are becoming. This is an exciting time to expand your knowledge about your Soul's body light template, carrying your Soul's essence as your daily presence, and unearthing the jewels of your Soul.
If you took this class in 2021, we invite you to join us again this year to expand upon what you learned and discover even greater expansion of your gifts and calling.
COURSE SEMINAR DATES/TIMES
Webinar #1: Saturday, February 19th - 9:00AM-12:00 PM PST/ 5:00PM-8:00PM UK
Webinar #2: Friday, March 4th - 9:00AM-12:00PM/5:00PM-8:00PM UK
Webinar #3: Saturday, March 5th - 9:00AM-12:00PM/5:00PM-8:00PM UK
(All Seminars are Recorded & Shared with Downloadable links)
All students in attendance in real time with active video is requested, just as if you're sitting in front of Andrej. If you don't want your webcam or photo image to be shown in the replays, please adjust your Zoom account settings in advance.
In this three-part series, we'll include:
Discovering your Soul's energy signature, light body template, and personal imprint upon the fabric of your being.
Exploring the other worldly realms of the Cosmos.
Undertaking an inward voyage of the soul for unearthing the jewels of your Soul.
Broaden your own faculties and capabilities for carrying your Soul's essence as your daily presence.
Opening to the greater potential of your spiritual team of guides and learn how to integrate and invoke their presence at will.
Discovering more of your soul's promise that has emerged from 2021 and how you are now uniquely contributing to humanity's healing journey and evolution.
Attaining a deeper understanding of your soul's gifts and identify the ways in which your soul desires to express them in 2022 and beyond.
Come explore, imagine and discover the Jewel of your Soul as it exists in the Cosmos, in humanity as your life purpose and in the core of your being.
We hope you'll join us.
Andrej & Team
For more information about Andrej's courses, please visit his website @
https://www.andrejdjordjevitch.com/online-events-information/
ABOUT ANDREJ DJORDJEVITCH:
Andrej lives in Cardiff, South Wales, where he has spent most of his life and is an Accredited Spiritualist Medium, Healer, and Tutor at the Arthur Findlay College. He has spent many years pursuing spirituality and seeking to integrate the spiritual principles that he has learned and experienced into his everyday life. His aim is to help other people to connect with their inner spirit and to achieve their full potential.
SNU Diplomas: Teacher; Spiritualist Healing
SNU Certificates of Recognition: Demonstrating (Evidential Mediumship); Public Speaking; Private Sittings; Spiritualist Healing; Teacher
Date and time
Location
Refund policy
Contact the organizer to request a refund.
Eventbrite's fee is nonrefundable.