Location
Daniels Spectrum
585 Dundas Street East
Toronto, ON M5A 2B7
Canada
Description
Please note this event is sold out. If you wish to join the waitlist please click 'tickets' and you will be directed to the waitlist. If you wish to provide a donation in lieu of attending please visit Canada Helps.
Please join us for the Opening Night presentation of THE JOURNEY - A Living History of the Regent Park Revitalization in support of youth arts programming, operations, and capital improvements at Daniels Spectrum, a cultural hub in Regent Park.
6:00 PM - Pre-show cocktail reception with

concession stand featuring a Caribbean inspired menu
7:30 PM - The Journey performance
9:00 PM - Post-show reception


THE JOURNEY – A Living History of the Regent Park Revitalization returns to the stage at Daniels Spectrum this November with a brand new script and storyline. Inspired by true events, THE JOURNEY is written by Daniels' President, Mitchell Cohen, Co-Producer, Heela Omarkhail and Director and Co-Writer, Kate Fenton in collaboration with the Regent Park community.

The musical tells the story of a transformation of a Toronto neighbourhood and the families within it as the resilient tight-knit community of Regent Park undergoes a decades-long revitalization. Among the many residents, Afiya a poignant teenaged poet who shines through writing and performing, is confronted by her cultural gender role when her parents refuse to accept her art. Meanwhile, an eye-opening trip to St. Vincent awakens youth from the neighbourhood to a new understanding about life at home. THE JOURNEY is the strong heartbeat of the people of Regent Park, all that is lost and gained, as their community quickly transforms around them.

THE JOURNEY is performed by multi-talented young artists from the Regent Park community including Limees Rizeig, Trevlyn Kennedy and Jael Jones Cabey. Joining these local stars are world-class performers Jackie Richardson, Alana Bridgewater, Jeremiah Sparks, Karen Jewels and Aadin Church—all under the guidance of Director and Co-Writer, Kate Fenton and Musical Director, Henry Heillig. For details on the cast and crew please visit http://www.journeyregentpark.ca/.
The pre-show reception will offer a concession stand with hearty dinner options, alcoholic and non-alcoholic beverages as well as snacks for purchase (cash, credit and debit payment options available).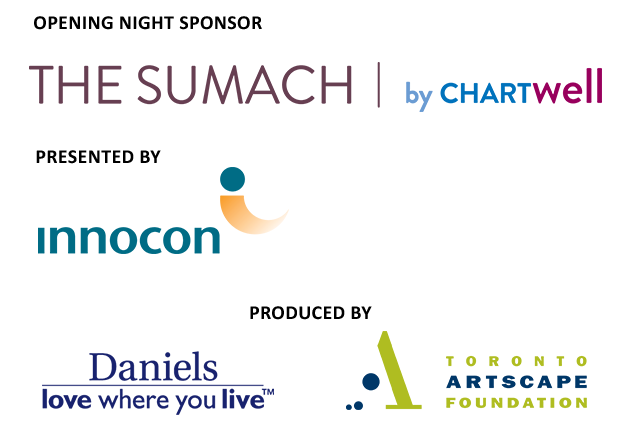 Please note that photographs and video may be taken at this event.