Description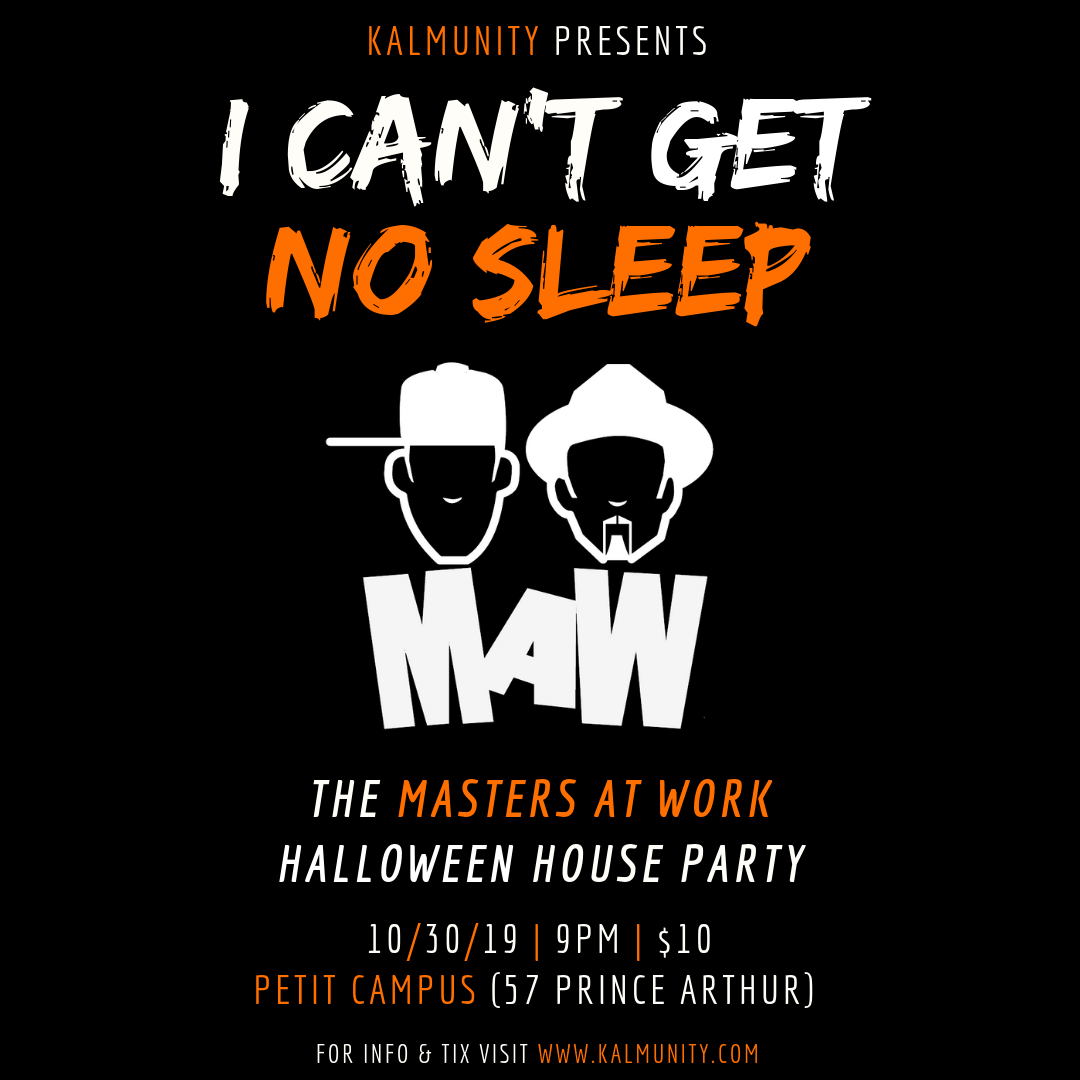 Kalmunity presents a Halloween House Party like none other!
Featuring a 90 minute live organic improv tribute to Masters at Work.
100% House, Soul & Funk By Canada's #1 Improv Collective!
Prizes & giveaways for :
Best Solo Costume
Best Duo/Group Costume
Most Creative Costume
Best Old School/Throwback Costume
--
Join us for KVC TUESDAYS 2nd Halloween House Party featuring singers, poets, rappers, dancers, musicians, djs and more!
Live at Petit Campus. Tuesday October 30th 2018. Doors open at 9pm.