Description
Kalmunity proudly presents the very 1st Ital Mothers Day Special featuring acoustic performances by Micah Shemaiah and Asadenaki Wailer, both live and direct from Jamaica.
Featuring performances by Stella Adjoké and The Kalmunity Jazz Project alongside Selecta Luna!
Fresh made vegan meals, snacks and beverages available, including organic beers.
This celebration is family friendly and open to all ages!
Doors open at 9pm. Showtime 930pm. Ends at 11:30pm
$10 in advance. $15 at the door. Free for children under 10. $5 for youth under 16.
EN FRANCAIS!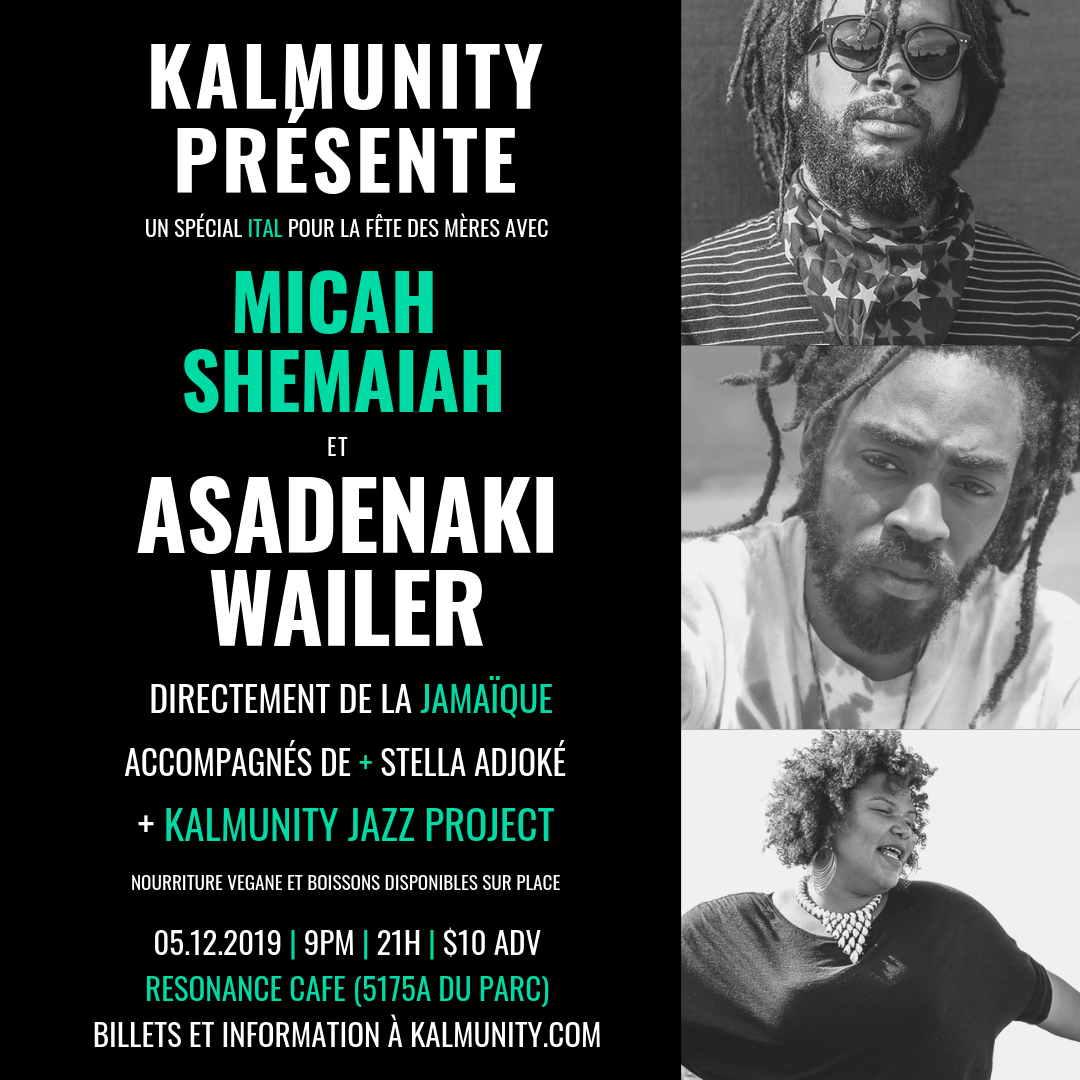 Kalmunity présente un spécial 'ITAL' pour la fête des Mères avec Micah Shemaiah et Asadenaki Wailer, directement de la Jamaïque. Accompagnés de Stella Adjoké + Selecta Luna
Nourriture vegane et boissons disponibles sur place.
Cette célébration est familiale et ouverte à tous les âges!
Adm $10. Entrée gratuite pour les enfants de moins de 10 ans, et 5 $ pour les 10 à 16 ans.
Porte: 21h | Spectacle : 21h30 | Fin : 23h30