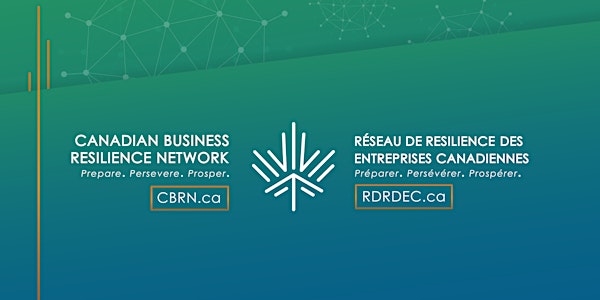 The key to employee well-being during and after the pandemic | Desjardins
Free Webinar
About this event

Overall Health: The key to employee well-being during and after the pandemic
Covid-19 has seriously shaken things up for Canadians, both in their professional and personal lives. With our new normal, which—for many of us—means teleworking and homeschooling, we're seeing an uptick in health problems that organizations and insurers need to address and adapt to.
In this webinar, we'll be looking at how overall health culture, which includes physical, mental and financial health, is especially important during a crisis. And how going forward, this culture will be an integral part of group plans.
We'll also examine questions like: How can we take care of our employees from a distance? What health problems are we talking about, exactly? Are compassion and caring now central to the employer-employee relationship?

Charmaine Alexander, Plan Sponsor Service Advisor
Charmaine Alexander is a Senior Advisor in Disability Management at Desjardins. She has more than 20 years of experience in group disability management, spanning a variety of industries and working for employers as well as insurance carriers. Within her client base, Charmaine promotes a focus on prevention, and challenges employer groups to encourage their employees to take charge of their health. She believes the future of group disability plans will require a collaborative approach between all stakeholders.
As part of the Best Practice and Innovation Team, Charmaine partners with several organizations within Desjardins' portfolio of clients to deliver educational presentations to employers, employees and union leaders across Canada with an aim to strengthen best practices in their management of disability claims.
In July 2018, Charmaine became the first insurer-sponsored Mental Health First Aid Instructor certified by the Mental Health Commission of Canada. She continues to deliver this course to client organizations and their workforces.
Charmaine holds a Fellow in Life and Health Claims (FLHC) from the International Claims Association. She also completed studies at York University (BA, English) and George Brown College (Nursing).