Description
Join Maxime Villeneuve, Senior Design Associate at Adrian Crook & Associates, as he dives into the key features and considerations in bringing the freemium game monetization model to Steam and Consoles. During the presentation, Maxime will explain why the freemium model is so compelling to many studios, why Steam and consoles are such powerful markets for these games, and what are the basic building blocks required to create a freemium hit.
Following the presentation there will time for an open Q+A session. Maxime, Adrian Crook (Managing Director), and Isaac Calon (Producer, AC+A) will be available for additional conversation until 7:00pm.
Free coffee, tea, and snacks will be provided.
---
SCHEDULE
5:00PM–5:30PM - Arrival and Setup (Please check in with the front desk)
5:30PM - Presentation Begins
6:00PM - Elevators locked to the public
7:00PM - End
---
Maxime Villeneuve - Senior Design Associate - AC+A
Maxime is a veteran of the game industry with over 6 years experience as a lead game designer and monetization manager for Genia, working on San Francisco game connection's 2014 MMO GotY nominee, Brain Storm. As a producer, he has delivered and optimized more than 30 titles on multiple platforms, both online and physical. He has extensive experience with analytics, having built, managed, and analyzed large-scale platforms both for games and for major companies such as IBM for over a decade, developing cutting-edge techniques for real-time user behavioral analysis and statistical process control. For AC+A, he has been the work product owner for high-profile companies such as Rovio and Facebook Inc.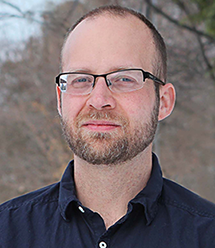 Adrian Crook - Managing Director - AC+A
Adrian Crook is an award-winning game design consultant with over 22 years of experience in the social, casual, and core games sectors. He has produced and designed over three dozen products across platforms ranging from early Nintendo and Sega Genesis to PlayStation 1, PlayStation 2, PC, Xbox 360, Wii, Facebook, iOS, and Online. In 2006, Adrian was named Producer of the Year by the Canadian New Media Awards and his products have won numerous awards, including "Game of the Year."
Adrian has led multiple original IP products to market, with one product selling more than 1 million units on a single platform. He is a certified ScrumMaster with a proven ability to lead large teams of up to 100 developers.