Description

Knitting Pilgrim
is a one-man multidisciplinary show that combines personal storytelling, image projection, and three huge hand-knitted panels called "Stitched Glass" to explore interfaith empathy, why people struggle to get along today, the meaning of art, the hell of grant-writing and the power of love to overcome major obstacles ... and minor mishaps.

Following the 70-minute show, there will be an informal talk-back where the audience will have a chance to meet the artist and get an up-close look at the knitted panels.



---
"Kirk taps into our secret struggles as he shares his own…Believe me, it's inspiring." – Colin Noden, Apt613
---
"Kirk Dunn is a knitting genius. Oh, his tapestries are breathtaking masterpieces to be sure, but beyond the fine touch of his needles, Dunn also manages to seamlessly knit his life story, the story of his life's work, and delicate topics like religion, politics, and philosophy into his one-man show with effortless artistry." – Maxie Dara, viewmag.com
---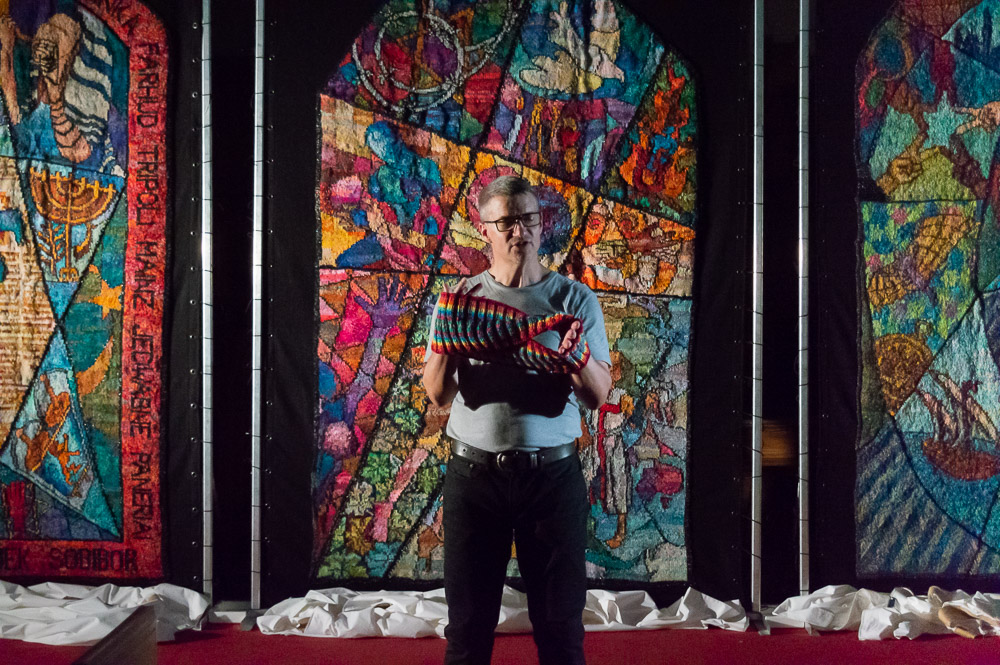 Photos – panel photos by Jorjas Photography, photo of Kirk Dunn by Matthew Sarookanian
---
Are you a group of 10 or more?