The Labour Behind AI: Micro-Work and the Platform Economy (w/ Julian Posada...
Description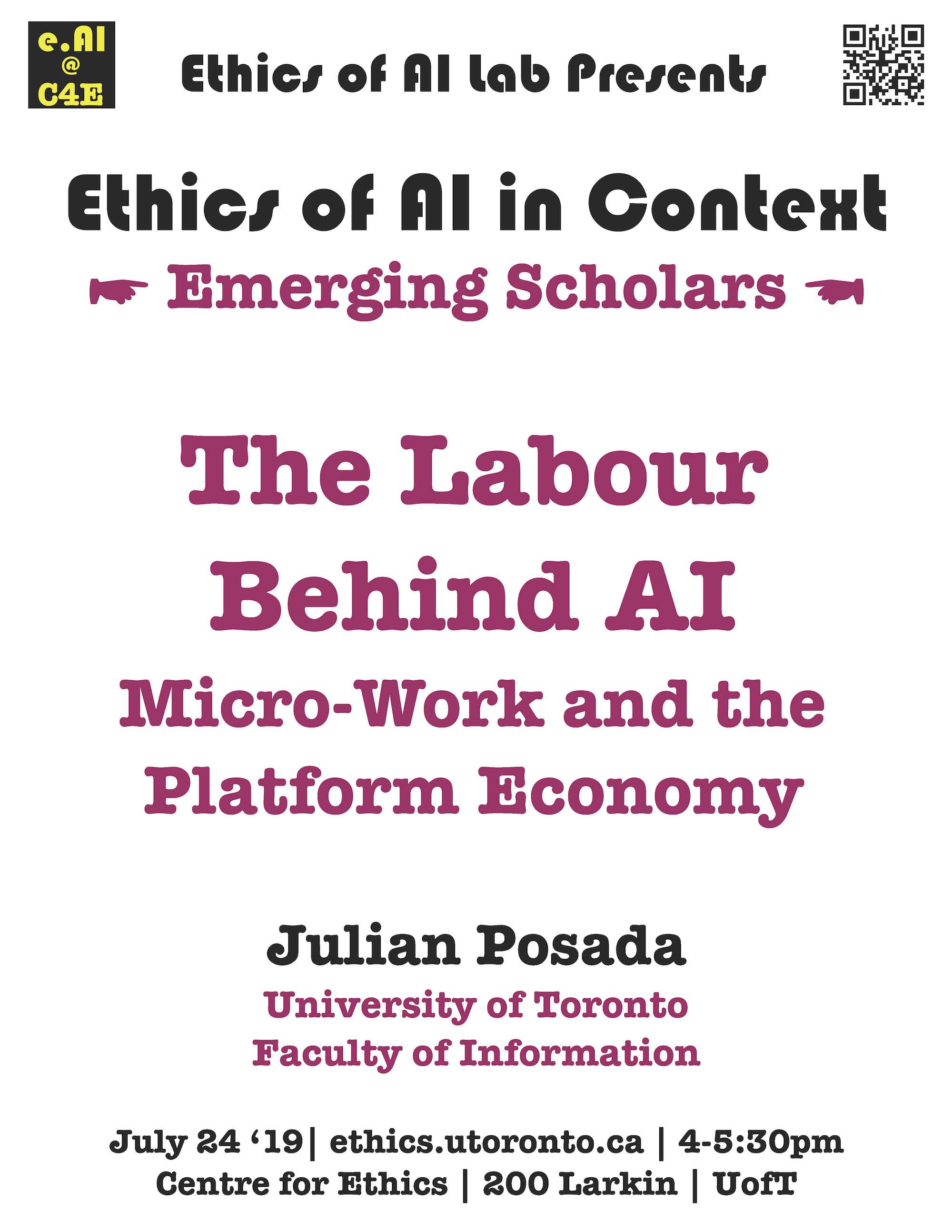 The Labour Behind AI: Micro-Work and the Platform Economy
From data collection and annotation to AI impersonation, platforms like Amazon Mechanical Turk and Upwork fragment and outsource tasks to millions of workers around the globe, many of them situated in developing countries. This seminar focuses on how human labour in the platform economy helps to create and maintain AI systems. It positions platforms as organizational paradigms and retraces their historical evolution within contemporary neo-liberal capitalism. While "micro-work" platforms generate employment in developing countries, they are often disengaged from the traditional social role of enterprises and do not provide any social and economic protections to their workers. Due to their international nature, effective regulation of these platforms is challenging. However, this seminar concludes by presenting other potential alternatives that could improve the working conditions of workers in the global platform economy such as the implementation of ethical work principles and the empowerment of workers through co-operation.
Julian Posada
University of Toronto
Faculty of Information
Julian Posada is a Ph.D. student at the Faculty of Information of the University of Toronto and a Junior Fellow of Massey College. His research focuses on alternative forms of organization, fair labour, and worker co-operation in the platform economy. Previously, he worked for the French National Centre for Scientific Research (CNRS) and holds a master's degree in economic sociology from the School for Advanced Studies in the Social Sciences (EHESS) and a bachelor's degree in the Humanities from Sorbonne University.