The Ladies of Influence Network Presents: A Night of Influence
Description
I AM WOMAN
The Ladies of Influence are proud to bring you our first annual 'Night of Influence'. Join US as we gather women from Saint John and surrounding to enjoy dinner and an evening that celebrates diversity, empowerment, entrepreneurship, connection and accomplishment. 6 inspiring women will grace the stage sharing their 'I AM WOMAN' story.
Speakers:
Andrea Cyr - Andrea Cyr Inc
Amanda Hanson - simplySTYLISH Inc
Terri Roberts - Roberts Realty
Terri-Ann Richards - Balance Equation Coaching
Kelly Ethridge - Tiber River Naturals
Cheryl Moore- Hiit30KV Fitness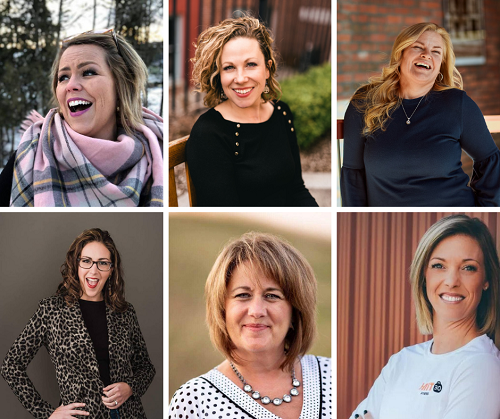 Join us on March 6th, 2019 at the Riverside Country Club for an evening in celebration of International Women's Day 2019.
Reception: 5:30pm / Dinner: 6:30pm
Tickets are $70+
*all proceeds from this event and others will be donated to the members of the Ladies of Influence Network Chairity of Choice 2019
---
ALL meals are served gluten free
Appetizer: Baby Spinach Salad w/ Poppy Seed Dressing
Soup: Roasted Butternut Squash
Meal choices:
- Grilled Chicken, Spinach, Red Pepper and Chevre Compote
OR
- Grilled Vegetable Napoleon (a stack of marinated Grilled Vegetables with a balsamic glaze)
BOTH served with Garlic Mashed and Seasonal Vegetables
Dessert: Chocolate Kahlua Bomb
*cash bar
ANY ALLERGIES PLEASE ENSURE TO MESSAGE US ASAP
To join the Ladies of Influence FB Group please go here: https://www.facebook.com/groups/LadiesofInfluenceSJ/
Any questions please message :)