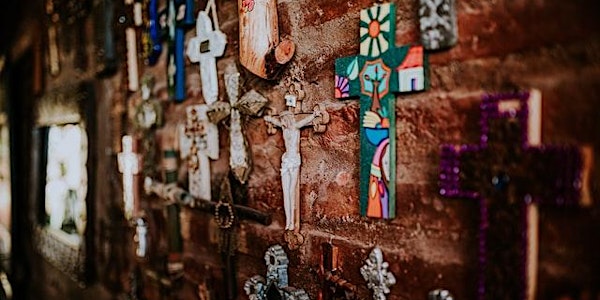 The Last Week: An Exploration of Jesus' Final Days
Dan Hines guides this 3 day study series about Jesus' last week": inclusive and open to those from any faith tradition or belief.
About this event
What has become known as 'Holy Week' is a sacred narrative for Christians. Yet it is also a wisdom story that has relevance for everyone, as some of the themes and insights are universal. How these events may interpreted and understood is the exploration of this three day study series. Dan Hines is guiding this reflective encounter that is inclusive and open to those from any faith tradition or belief. Each session will include a teaching: followed by small group discussion time.
Three Day Study Series
Monday, March 29, 12:00-1:30 pm PST
Tuesday, March 30, 12:00-1:30 pm PST
Wednesday, March 31, 12:00-1:30 pm PST
For those who want to prepare ahead of time! We will be using the insightful book to guide us through the narrative: The Last Week: The Day-by-Day Account of Jesus's Final Week in Jerusalem by Marcus Borg and John Dominic Crossan. It is suggested but not necessary to read the book before the study series.
Kamloops United Church is located on the unceded lands of the Tk'emlups te Secwepemc. Unceded means this territory was never relinquished, and this acknowledgement reminds us all of our role in Reconciliation.
Since 1996 Kamloops United Church has been a member of Affirm United and we are proud to be an LGBTQ2S Affirming community of faith, where people of all sexual orientations and gender identities are embraced as members and leaders in all aspects of the life and work of the ministry.