Description
In the evening, we also offer a interesting presentation with Peter Taylor on

The Presentation on Presentations
Details on the workshop can be found on the event page.
Description
'Progress isn't made by early risers. It's made by lazy men trying to find easier ways to do something.'

Learn about the art of productive laziness with The Lazy Project Manager; understanding what is meant by the 'productive lazy' approach to projects (and life) and learn how to apply these lessons 'to be twice as productive and still leave the office early'.

The course will cover the definition of productive laziness, the science behind the theory (yes there really is some), and will share some personal learning experiences and look at the key project stages, one of which the 'lazy' project manager works very hard in and the second they should be in the position of enjoying the 'comfy chair' safe in the knowledge that the project is well under control.

A specific focus will be made on the third area, project closure, which can be done so much better with very little effort but with a significant value add for all 'would be' lazy project managers.

Who should attend?

• Project Managers
• Senior PM practitioners
• Project Administrators
• PMO staff
• Team members

All are welcome to learn about effective project management and team efficiency. At the conclusion of this course, participants will be able to:

*Apply the approach of 'Productive Laziness'
*Understand how to better manage themselves while managing others on projects
*Identify ways to apply the concept of working smarter, not harder
*Apply personal efforts where it matters most on a project
*Communicate more effectively with the entire project team
About our speaker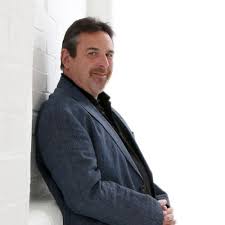 Peter Taylor is a PMO expert who has built and led five global PMOs across several industries and has advised many other organisations on Change and Project strategy.
He is also the author of the number 1 bestselling project management book 'The Lazy Project Manager', along with many other books on project leadership, PMO development, project marketing, project challenges and executive sponsorship.
In the last 5 years, he has delivered over 350 lectures around the world in over 25 countries and has been described as 'perhaps the most entertaining and inspiring speaker in the project management world today'.
His mission is to teach as many people as possible that it is achievable to 'work smarter and not harder' and to still gain success in the battle of the work/life balance.
More information about Peter can be found at www.thelazyprojectmanager.com
Agenda
12:30 Door open & Registration
13:00 Workshop: Part I
15:00 Break
15:30 Workshop: Part II
17:00 End of Workshop
Event Language: English
Professional Development Units: 4
- 2 Leadership
- 2 Technical Project Management
Please be aware that at the event photos of the audience are made and published on the PMI Switzerland homepage as well as on Facebook. The event may also be live broadcasted over Facebook. With your attendance you accept these conditions.
No event fee discounts:
If you are PMI-CH member, please log in with your PMI-CH member account at

www.pmi-switzerland.ch

and enter the event from there in order to benefit from the membership discount.
A 20% discount on the ticket will be offered if you participate to both the afternoon workshop and this evening lecture.
Cancellation policy:
100% refund is possible for a ticket if cancelled 28 days before the event.
In the evening, we also offer a interesting presentation with Peter Taylor on

The Presentation on Presentations
Details on the workshop can be found on the event page.