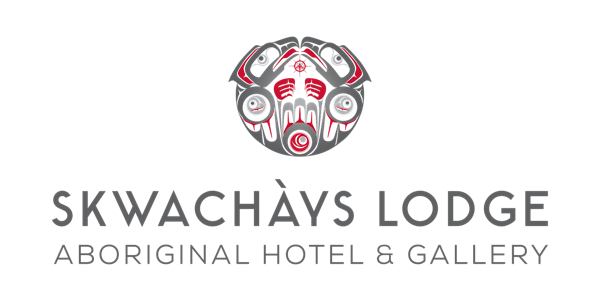 The Legend of Waynaboozhoo
When and where
Location
Skwachays Fairtrade Aboriginal Gallery 29/31 West Pender Street Vancouver, BC V6B 1R3 Canada
Description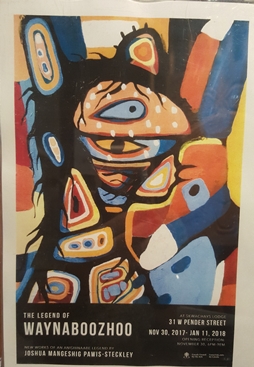 The Legend of Watynaboozhoo
By: Joshua Mangeshig Pawis-Steckley
Opening Night: November 30, 2017 6pm-9pm at Skwachays Lodge Hotel and Gallery
Waynaboozhoo is like a whirlwind. A dancer in the snow. He is not just a man - he is also a spirit. A foolish careless trickster who teaches you through his faulty actions. Making mistakes almost on purpose, to show you why you should not do what he has done, so you can learn from his mistakes and grown from them.
Waynaboozhoois a mystery - a lesson of life itself. Of the chaos and order that governs our world. Of the sacred connection between spirit and man and the hidden energy that unites us all. He struggles with the many forms of want, misfortune and death that all living things are bound to with their time here on earth. Even though he is so foolish and makes many errors he never disrepects the teaching of the Ojibwa. He was sent down from the spirit world by Gitchie Manitou (Great Spirit) to teach the Anishinaabeg how to live a balanced and harmonious life. Through his stories and teaching we can learn how to live in harmony with the land and respect all of our brothers and sisters. Back in the day, the stories of his adventures were told to children to help them grow in a balanced way.
With these paintings I want to bring to life Waynaboozhoo and his stories and share it with as many people as I can. With the creation of these painting I am helping restore the connection to our past and helping to revive our culture for future generations to learn from. With this knowledge being strengthened and passed down it will never be forgotten and Waynaboozhoo's name will live on beyond our generation and into the next.