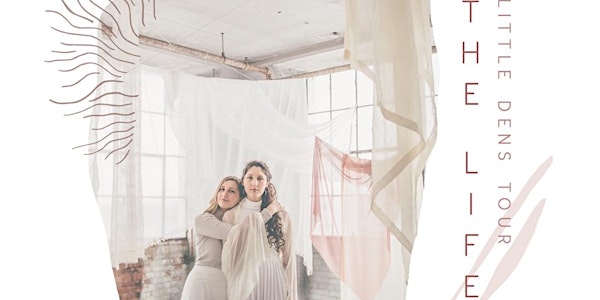 The Lifers at Guelph Lake Nature Centre: A Fundraiser for Little Dens
When and where
Location
Guelph Lake Nature Centre 7677 Conservation Road RR4 Guelph, ON N1H 6J1 Canada
Description
Freshly back from our European adventure, we are hitting the familiar Ontario roads in August! This is the final concert of the tour, and final show of the summer for The Lifers. This matinee is a fundraising event for the GRCF, supporting the construction of the new Nature Centre. The nature centre is a special learning space for current, past (including us!) and future local students and stewards of the land. The Nature Centre is where we learn about our local water systems and ecosystems and how we can help them thrive. It's so important to have access to environmental education!
A portion of this concert's ticket and food sales as well as CD sales from the Little Dens tour will be donated to this cause - to provide critters and creatures nurturing spaces to call home.
Location - Guelph Lake Nature Centre's backyard (rain location: the indoor classroom)
Doors - 2pm (enjoy the trails!)
Storytelling from special guest Dan Dan the Nature Man - 3pm
Music from The Lifers - 3:30pm
Bring your own lawn chair / blanket if you can!
Tickets: $20 in advance on Eventbrite, $25 at the door (cash/credit)
Allergen-friendly treats and refreshments: by donation
"If a summer breeze carrying the scent of lilac and a warm, soothing caress had the ability to sing to you, The Lifers songs are what you would hear." - Soundcheck Entertainment
The Lifers - sisters Liv and Anita Cazzola - are an art-folk/rock collective from Guelph, Ontario. Their intertwined voices dynamically convey vulnerability and strength, confronting the fragility of our world and ourselves. Their latest release "Honey Suite" employs conventional instruments in unconventional ways. Folk music has never sounded so immediate. Rooted in female empowerment and environmental activism, "Honey Suite" covers themes of displacement, discomfort and disorientation in relation to what we call home. Some of the album's stories include: local folklore on a neighbourhood's demolition in creating Guelph Lake; touring Canada with your sister while struggling with anxiety; consumerism relating to planned obsolescence and object detachment; season changes relating to unstable human emotion and nomadism.