Location
Tree Of Life North: Complementary Healing Centre
1375 Regent Street
#2b
Sudbury, ON P3E 6K4
Canada
Refund policy
Refunds up to 1 day before event
Description
THE LIGHT SWORD OF ARCHANGEL MICHAEL
Archangel Michael Ignites his Light Sword in your Chakras and your Aura and Illuminates them!
Evening Workshop with
URSULA and PETER SCHNELL
Spiritual Teachers and Owners of Litios Light Crystals Canada
WORKSHOP CONTENT
WHO IS ARCHANGEL MICHAEL?
Archangel Michael is a mighty Angel of Fire, conqueror of evil and overcomer of the darkness. He leads the heavenly hosts with his Light Sword and is the highest warrior for the light.
He represents various divine attributes, which he can teach you and transfer over to you: Trust, courage, truth, loyalty, alignment with the Heart of God, steadfastness, the Freedom of the Holy Spirit, and protection.
His energy has a liberating, radiant and elevating effect on humanity and aligns everything unconditionally with the divine order.
He enters the portal of your soul powerfully and radiantly.
WHAT WILL YOU DISCOVER?
* Archangel Michael introduces himself
* The Powers of Authority of Archangel Michael – what makes him so special?
* The Light Sword of Archangel Michael – how you can use it and what you can clear (your light body, homes, landscapes, etc) and release (external energies, karma, ancestral field, relationships etc.).
WHAT WILL YOU EXPERIENCE?
* Intense contact with Archangel Michael. He will touch you with his powerful, clarifying energy.
* Aura analysis for external energies in the chakras (demonstration)
* Deep meditation which is channelled from Archangel Metatron and Archangel Michael supported by the Litios Light Crystals
* A Firestorm of Love from Archangel Michael together with all the Archangels.
WHAT CAN YOU ACHIEVE?
* Deep clearing of your chakra system
* Courage and trust to go the path of your heart and stand for your own beliefs
* When your energy is cleared, you can recognize your divine truth and your true path
* Illusions will dissolve
* Protection and guidance from Archangel Michael

DATE: Tuesday, March 5, 2019
TIME: 6:00pm - 9:00pm, doors open at 5:30pm
WORKSHOP LEADERS: Ursula and Peter Schnell (Litios Canada)
LOCATION: Tree of Life North: Complementary Healing Centre,
1375 Regent St. S., Suite 2B,
Sudbury, Ontario
FEE: $30.00 + tax, advanced tickets until March 4
$39.00 + tax at the door
LITIOS LIGHT CRYSTALS will be set up in the room to create a safe and divine LIGHT TEMPLE.
If you have any questions, send an email to contact@litios.ca or give us a call under 416 523 7728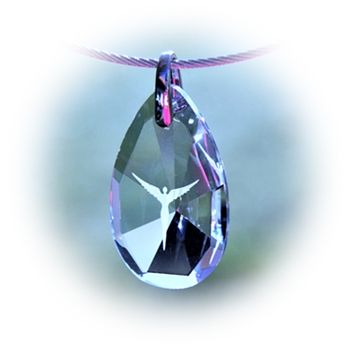 WHAT ARE LITIOS LIGHT CRYSTALS?
The Litios Light Crystals are highly energized LIGHT TOOLS that have been infused in a sacred way by Archangel Metatron, the Crystal Angels and the Ascended Masters.
All Light Crystals help to balance your aura, raise your vibration, and activate your higher, divine consciousness. They create a protective field of light in your aura and your living spaces and help to release and transform disharmonious energies. They are a great gift that guide, accompany and assist you in your spiritual development.
Many people who use Litios Light Crystals claim to feel deep sense of peace and harmony, a connection to something higher and intensely loving.
Litios® Light Crystals: www.Litios.ca