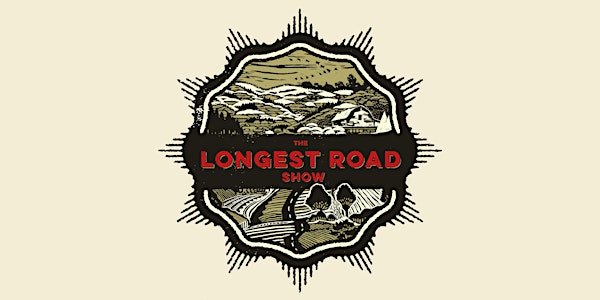 The Longest Road Show ft. Terra Lightfoot + Lindi Ortega + Begonia
Event Information
Performers
Location
New Vision United Church
24 Main Street West
Hamilton, ON L8P 1H2
Canada
Terra Lightfoot + Lindi Ortega + Begonia
About this event
The Longest Road Show celebrates the amazing talents that arise from the endless miles of touring, and promises to be a journey of discovery for performers and audience alike. Spotlighting a killer lineup of road-tested musical artists — a bill co-headlined by Terra Lightfoot, Lindi Ortega, and Begonia — The Longest Road Show will feature these stellar artists performing in a showcase format. Every concert on the tour features the backing of the Longest Road band (bassist Anna Ruddick, drummer Michelle Josef and keyboardist Kelsey McNulty), plus special marquee and local guests, and each show will be a medley of intermingled performances, with an intermission mid-way.
The Longest Road Show is produced in conjunction with LiveNation Entertainment, sponsored by Exclaim!, and benefits Women in Music Canada, MusiCounts, YWCA Hamilton, and Girls Rock Camp.
We acknowledge the financial support of FACTOR, the Government of Canada and Canada's Private Radio Broadcasters. Ce projet est financé en partie par FACTOR, le gouvernement du Canada et les radiodiffuseurs privés du Canada. We acknowledge the support of the Government of Canada through the Department of Canadian Heritage (Canada Music Fund). This project is made possible with the support of Ontario Creates. We also acknowledge funding support from the Ontario Arts Council.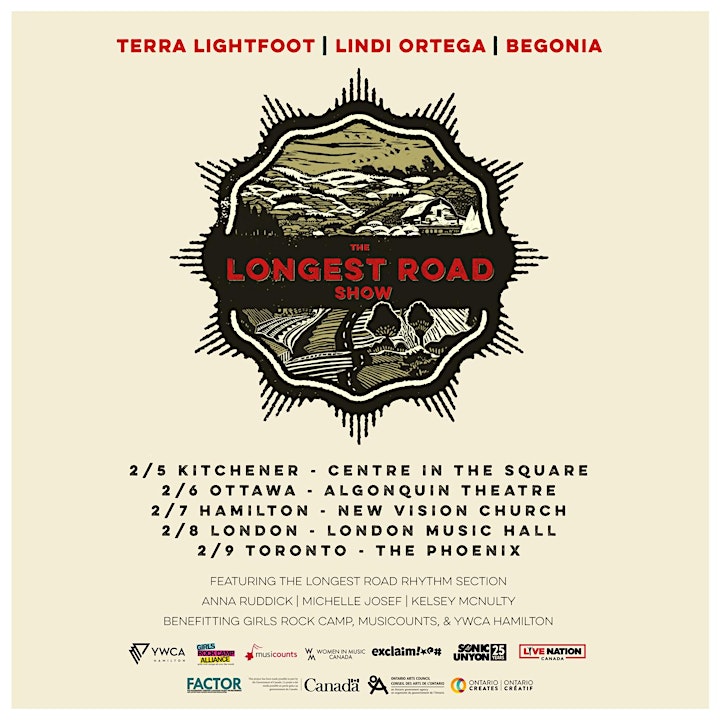 Performers
Date and time
Location
New Vision United Church
24 Main Street West
Hamilton, ON L8P 1H2
Canada