Description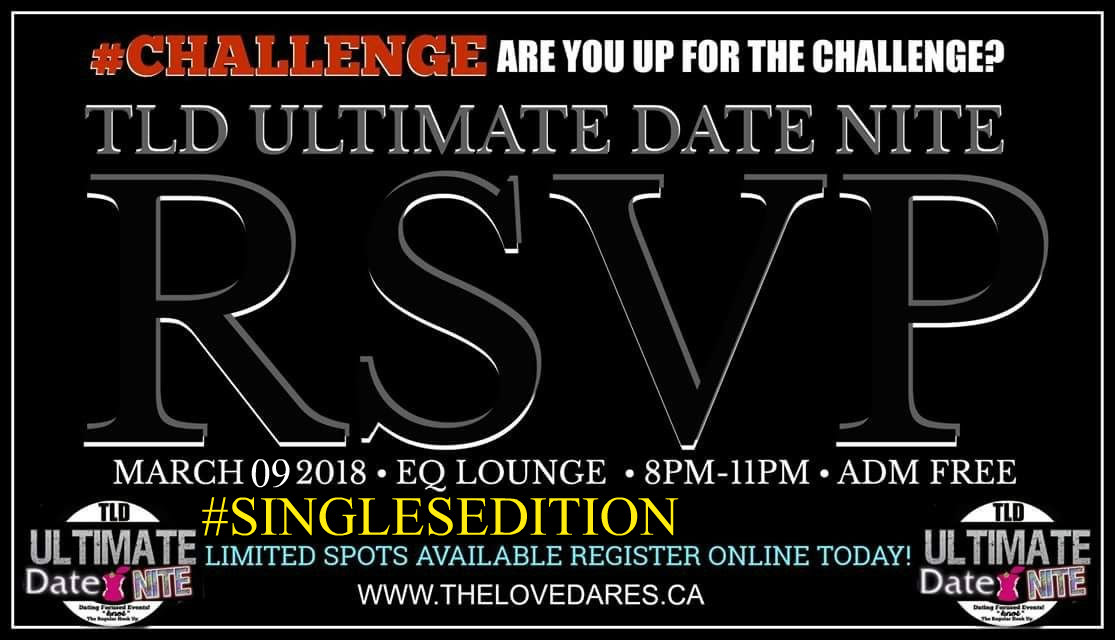 Okay so you said the next Date nite you would be at for sure?
Are you Ready for Mi Sing!e People!!
FRI MARCH 9TH, 2018 IS DATE NITE #No Excuses!!!
Okay you said weather was a factor…sooo we changed it closer to Spring
You said its hard to find a babysitter… so we are giving you exactly one month to arrange one!
You said you want to know what its about ….So its #onMi
Your first date nite; we cant articulate it. We can only show you; and for you experience the feeling first hand
You said this is a great idea, because date nite is important even when single….
So lets Make it a date Fri Mar 9th 2018 8PM-11PM with TLD
After Party 11pm-2am
I DARE YOU TO TAKE YOUR DATE NITES SERIOUS!!! Let Love Lead.
VERY SELDOM THAT YOUR BLESSED TO FIND YOUR EQUAL
MAKE IT A REGISTRATION FREE EVENT WITH LIMITED SPOTS